The Andaman and Nicobar Islands are two archipelagos, politically belonging to India, although they are quite far from the continent. The map shows they are located in the middle of the Indian Ocean, south of the Bay of Bengal. Both archipelagos offer georgious beaches of white sand and crystal clear water. It is an unknown destination, away from mass tourism with an extensive underwater fauna and flora. The tropical islands are covered with thick forests and surrounded by beaches protected by corals.
They are an ideal location for your next productions in virgin and wild landscapes, surrounded by white sand beaches, forests or underwater fauna depending on the needs of your brand / product and the message you want to convey to your target audience.
If you are looking for a location with specific characteristics and you do not know where to find it, contact us, we will suggest you the perfect place for your audiovisual production or photographic shooting.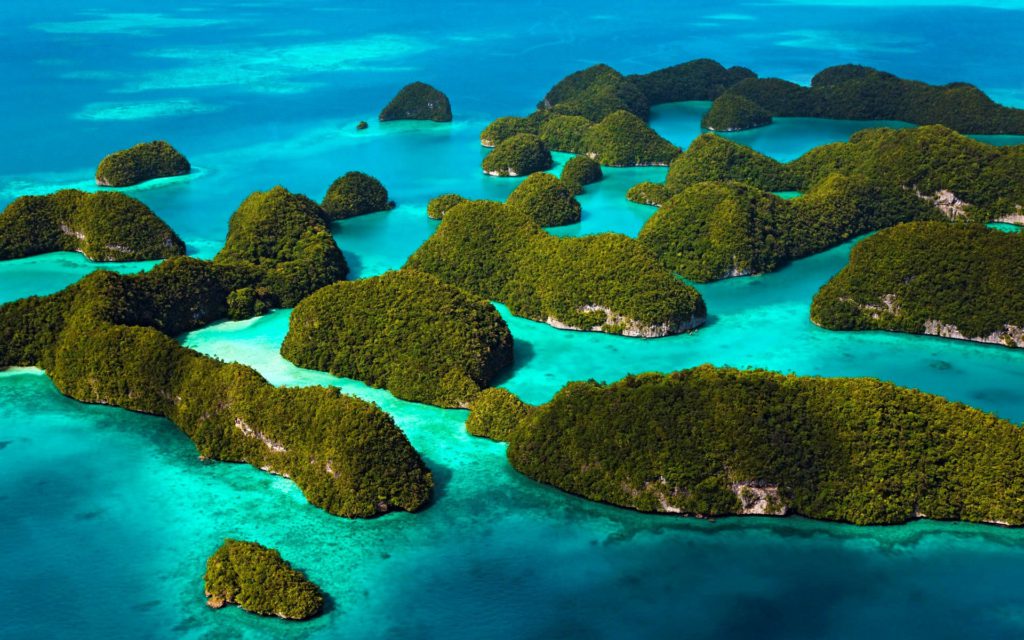 Where are they?
The Andaman and Nicobar Islands are located in the Gulf of Bengal, in the heart of the Andaman Sea. They are composed of more than 200 islands and islets and are part of the mountain range that runs from Indonesia to Burma.
How to get there?
Only domestic flights arrive there so you can only fly from India. Most large cities have direct flights to Port Blair, the capital of te Andaman Islands. From Calcutta or Chennai it is a 2 hours fly.
To enter the Andaman Islands you need a permit known as RAP (Restrited Area Permit). You get it on arrival and it allows you to move around the most touristic areas of the island. It is free and its extension is of thirty days. The permit specifies which areas of the islands you can visit and which you can not.

Best time to go.
The Andaman archipelago has a tropical climate. The best time to visit the islands is between December and March, when the days are warm and sunny. The conditions to dive then are optimal and there then nesting of the turtles.
From October to December and from late March to May the weather is variable but there is less tourism and the prices are reduced.
Between February and August you will find pumping waves in Little Andaman, ideal for audiovisual productions or shootings aimed at surfers looking for adventure.
What will you find?
The Andaman islands have the typical look of a tourist postcard, there are white sand beaches, crystal clear waters, coconut trees, coral reefs and temperate temperatures throughout the year.
Port Blair is the point of entry and exit. It is the most important city with internet, business, hospitals, etc. It has nothing to do with Indian cities, there is no pollution or so many horns. It has a certain Central American air.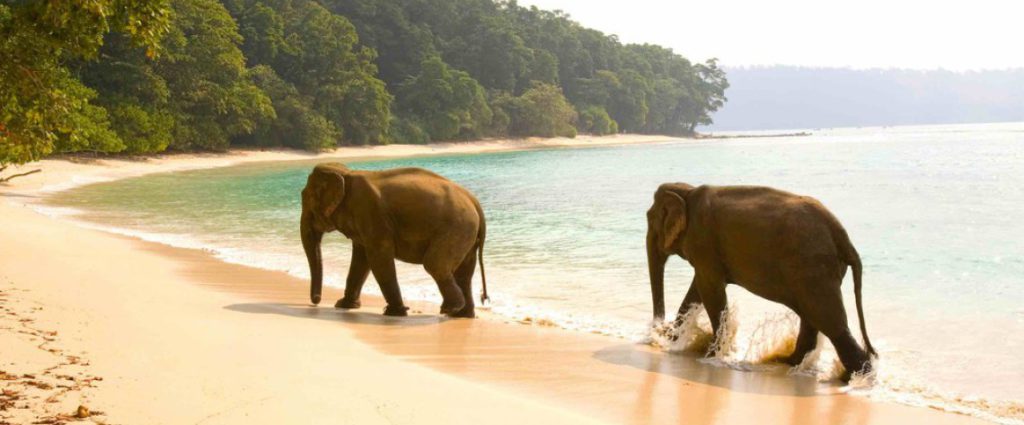 Little Andaman

Little Andaman does not attract many tourists. It is far, (eight hours from Port Blair) and does not have so many bars and restaurants.Internet or electricity is not always available. There are only long white sand beaches and a sea with many waves. A surfers Paradise!
There are several small towns and markets where you can buy fresh fruit and fish and there is a single bus (or shared jeeps) that runs along the island's only paved road.
There are several beaches and waterfalls for a focus on nature of your most daring shootings.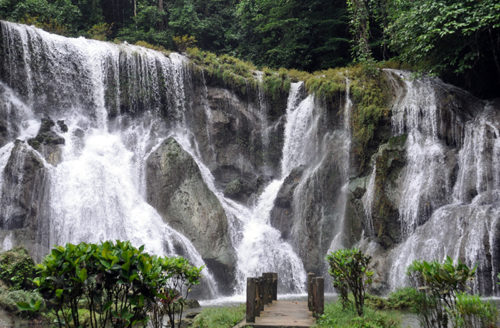 Havelock Island 
The island of Havelock is large and can be toured by motorbike, bicycle and public bus. It is an island dedicated entirely to ecotourism, paradisiacal and with some of the best beaches of Asia. Large forests begin just after the beach and there are elephants.
One of the main activities on Havelock Island is scuba diving nearby the beach, but you can also try trekking in a dense and hot jungle accompanied by guides.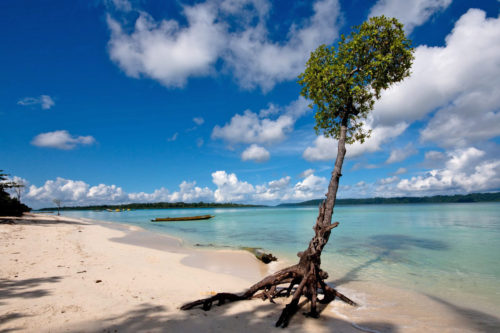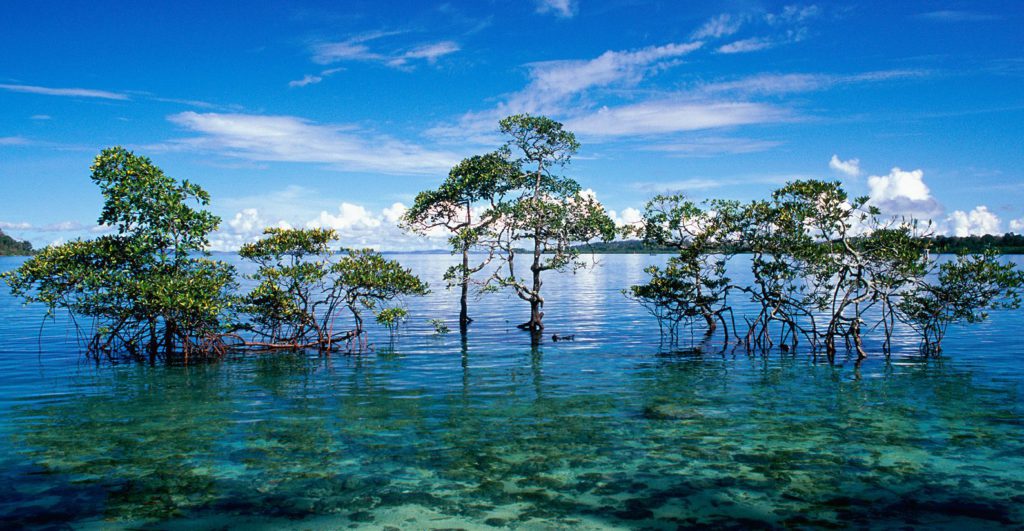 Neil Island
Located halfway between Port Blair and Havelock island, the small Neil Island (which you can easily walk on foot if you like walking) has also wonderful beaches. In some you can snorkel, in others there are rocks, in other banks of sand or mangroves .
The main bazaar has a relaxed atmosphere and is a popular meeting point in the afternoon.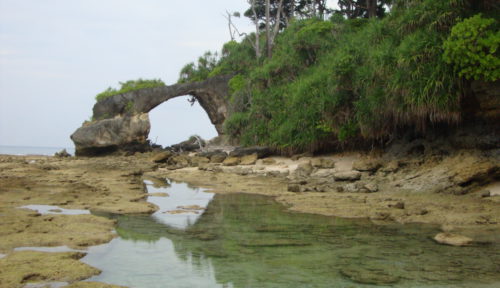 Diglipur Island 
Here you find a world-famous turtle nesting site, it has the highest peak of Andaman and a network of caves to go from beach to the next white sandy beach. It also has one of the best diving areas in the Andaman Islands.
---
If this compilation of locations of the Andaman and Nicobar Islands you liked and you want to know more about remote destinations like these for your audiovisual productions or photographic shootings, contact us now.