The Philippines are an archipelago located in the Pacific Ocean, it count at least 7107 islands. In this article we are going to focus on the beauty of the Bacuit archipelago, a part of it.
To get there, it is necessary to travel to El Nido, located in the north of the island of Palawan, 230 km north of Puerto Princesa. With its variety of beaches and hidden corners, is it one of the most famous paradises of the Philippines.
This region has immense limestone cliffs forming dozens of islands, with deserted beaches of white sand and a sea bottom of immense beauty. If you are planning your next audiovisual project and you are looking for locations with the ocean and paradisiac beaches, the Philippines are your place.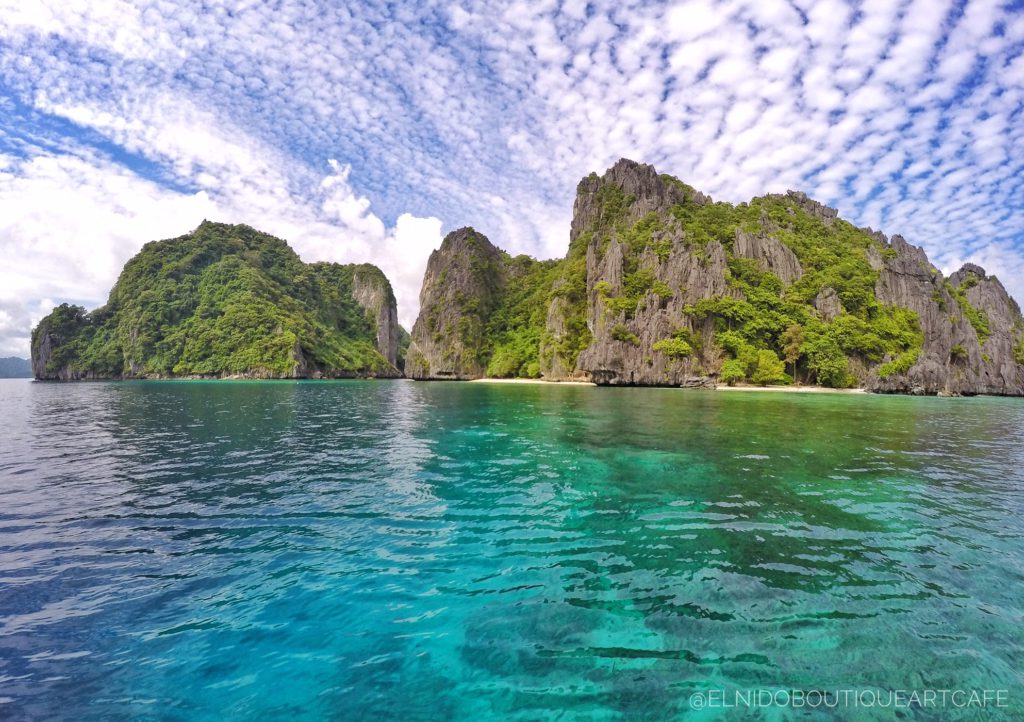 Big Lagoon
Big Lagoon is one of the most beautiful natural attractions in Palawan and is located on Miniloc Island, a small island with a fairly difficult relief to travel by land.
You reach Big Lagoon through a crystalline water passageway, about 300 meters long, framed between walls of limestone. On the island you will find also a tropical climate, jungle, apart of this most wonderful deep and blue lagoon.
It is the perfect location to make your audiovisual productions or photographic shootings in which you can swim, sail or explore kayaks, hidden among rocks and small beaches.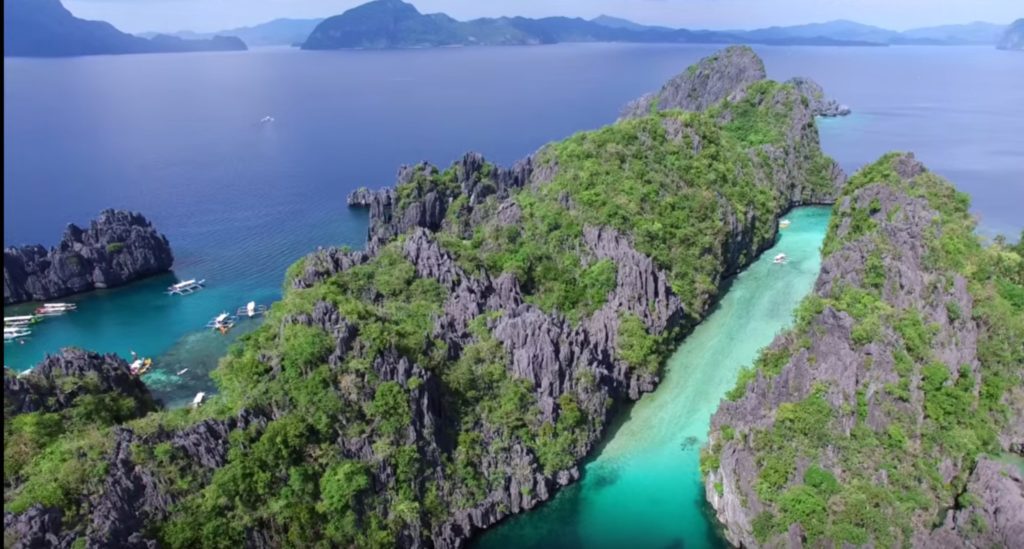 Not far from Miniloc island you will find in addition Small Lagoon, Secret Lagoon, the shores of Shimizu Island and Entalula Beach, each of them worth mentioning.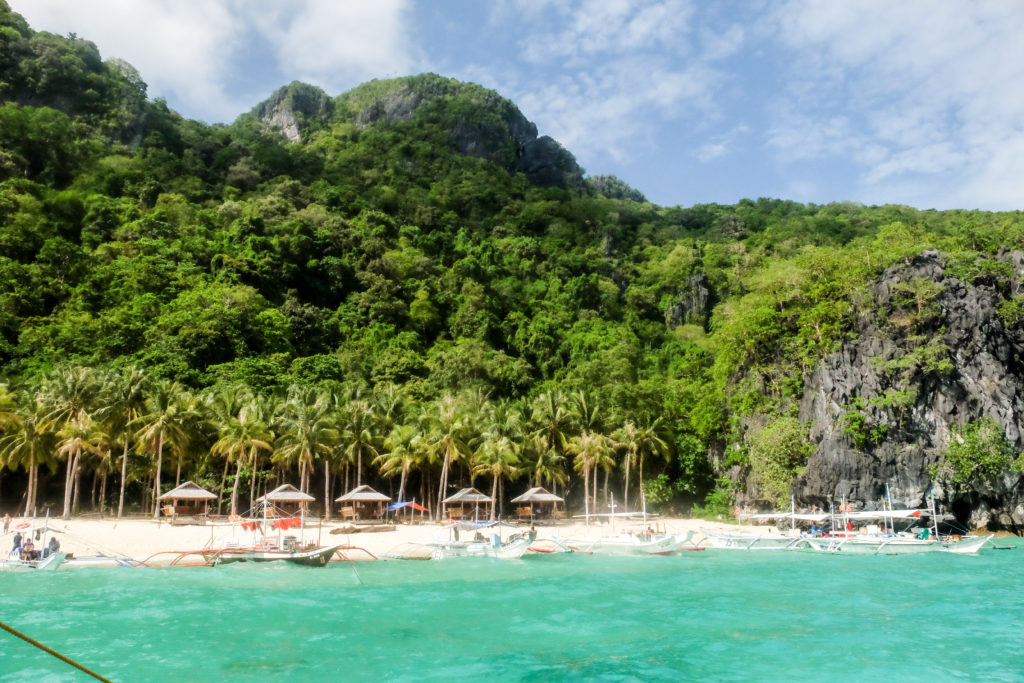 Vigan Island
Vigan Island, sometimes named "snake island", is well-known for its curious beach with a line of sand that makes a bridge between the small mountains and the dense vegetation, with shores bathed in calm and crystalline waters.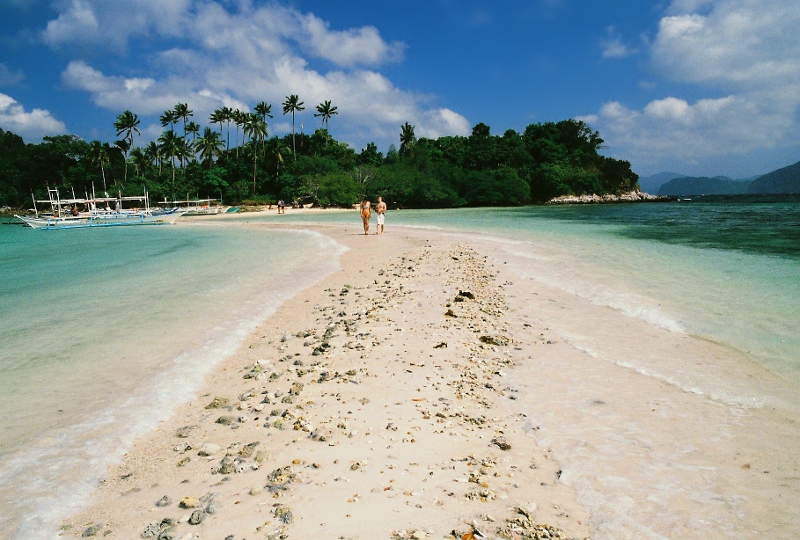 Vigan Island is located near the island Pangulasian, where the winding beach is visible especially during low tide, when the sandbar looms in a sea that resembles an authentic swimming pool.
Coron Island
The island Coron is a part of the Calamian Islands. The island is famous for the beauty of its landscapes and for the several shipwrecks of Japanese ships dating from the Second World War.
Coron is full of virginal corners, with blue lagoons with the purest and cleanest water of the Philippines, with a visibility that can reach up to 24 meters. All surrounded by unique rock formations, limestone cliffs that look like authentic works of art.
On the island you find small white sand beaches, walled by limestone rocks. Kayangan Lake is one of the most photographed lakes there. Coron is also one of the most incredible places for scuba diving to sunken ships on the planet.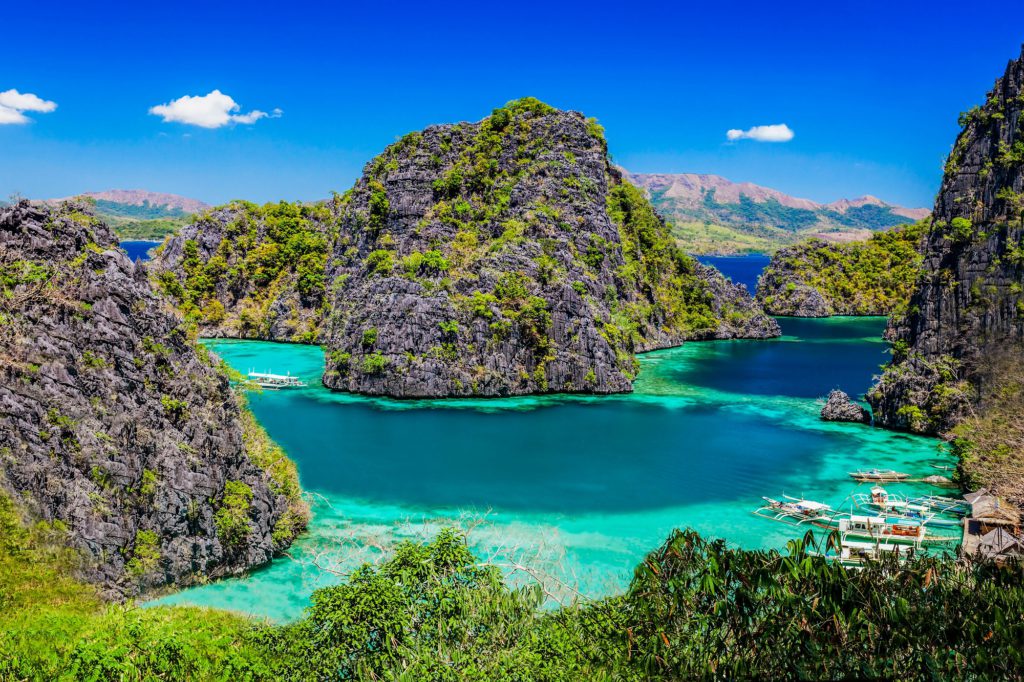 Near El Nido
Nacpan Beach
An extensive and lonely white sand beach with palm trees, 45 minutes by jeepney, north of El Nido. The beach at Nacpan Beach is impressive for its size and tranquility.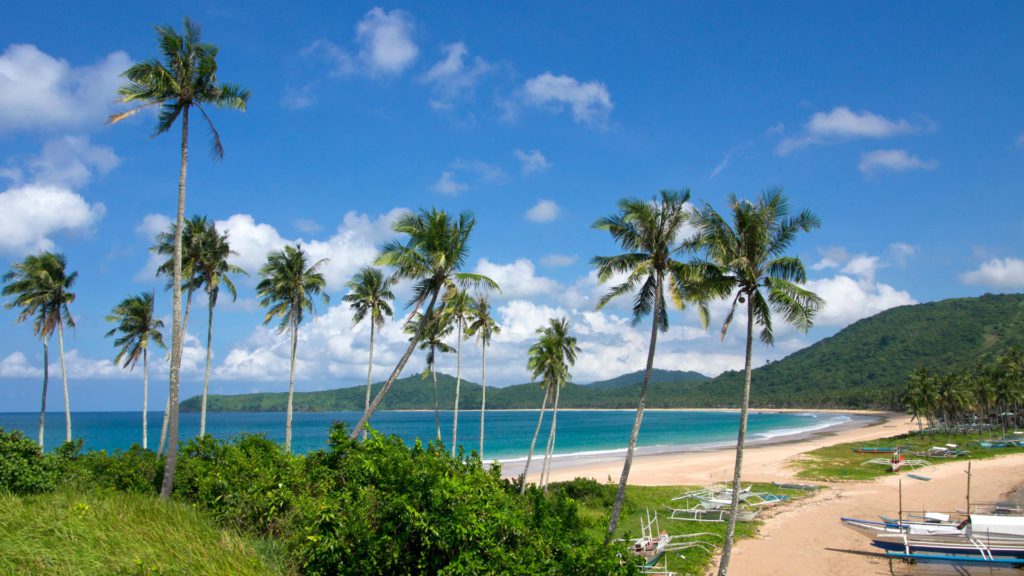 Duli Beach
A beach almost deserted, where you can enjoy the sun, the sea and the most absolute relax. You only see some wooden houses of local people with their typical boats, or young Filipinos playing in the water with their short surf boards and some other traveller, taking a long walk on the sand.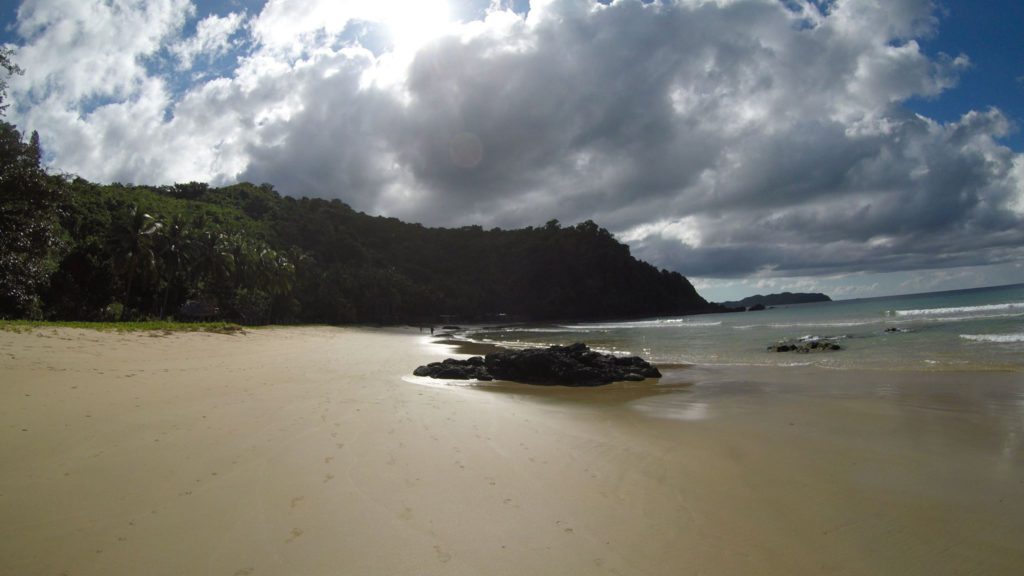 Las Cabanas
A long beach with crystal clear water, good views. It has several beach bars, you can launch a zip line, rent a kayak, do paddle surf, etc …
IF YOU LIKED THIS COMPILATION OF LOCATIONS OF The philippines AND YOU WANT TO KNOW MORE ABOUT REMOTE DESTINATIONS LIKE THESE FOR YOUR AUDIOVISUAL PRODUCTIONS OR PHOTOGRAPHIC SHOOTINGS, CONTACT US NOW.