Mexico is an immense country which has many locations to offer. Today we are going to focus on the Yucatan peninsula and some of its wonders. From lagoons to sinkholes, from pyramids to jungles, all of them are ideal places for your next audiovisual production or photographic shooting.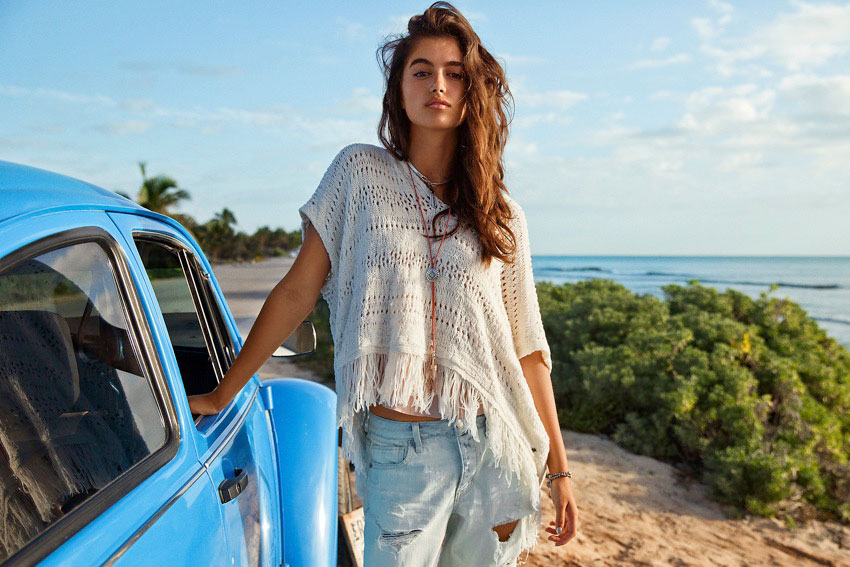 If you are thinking about an audiovisual project and you want to do it in this area, we invite you to know a little more about our member in Mexico, who has already worked for companies such as Elle, American Eagle or River Island. Discover Latina Productions through its portfolio and the locations that they can offer you in the area of Tulum its and surroundings.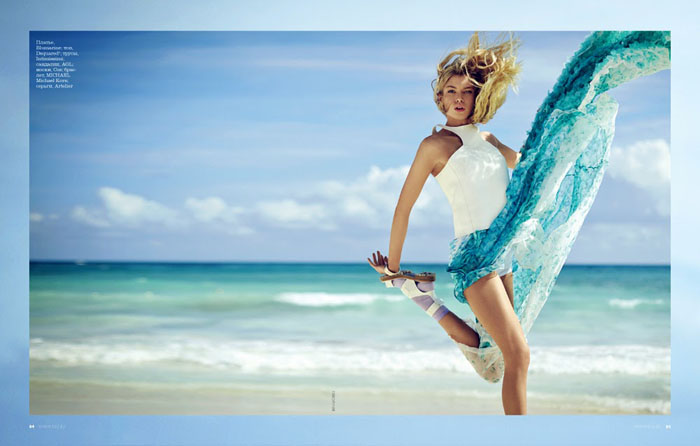 A lagoon of seven colors – Laguna Bacalar
Laguna Bacalar is located in the state of Quintana Roo, close to the city of Chetumal. It is about 42 km long and at its widest part about 4 km wide. Considering that in the Yucatan peninsula water and aquifers are usually hidden, this is one of the few spots in this vast region where you can see surface water.
Although the presence of some coconut trees, beaches and even the infinity of turquoise can make us doubt, we are facing a freshwater lagoon, perhaps one of the most beautiful on the planet. With tonalities ranging from white, turquoise, or deep blue, caused by sinkholes of tens of meters deep.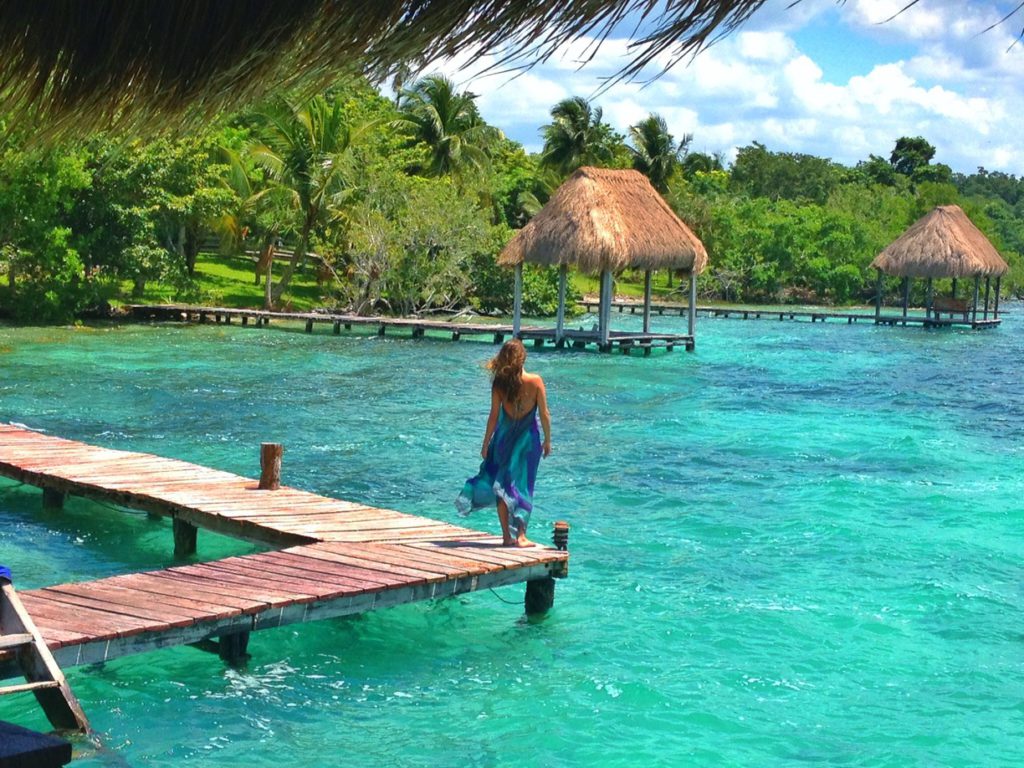 At first, the visual impact of such a beauty is surprising. A landscape most similar to a tropical beach reproduces in a freshwater lagoon as an idyllic paradise ideal for your audiovisual productions or photographic shoots, without the hassles that can cause sea water and the tides.
From above, the lagoon looks like a palette of shades from white to blue, passing through azure, turquoise and emerald green. The reason for its blue tones is explained by several factors: the different depths, especially thanks to the sinkholes, such as the blue one of Bacalar, where you can swim in a crystalline pond up to 90 meters deep, but also thanks to its chalky white soil which in shallow coastal areas generates a white sand beach effect.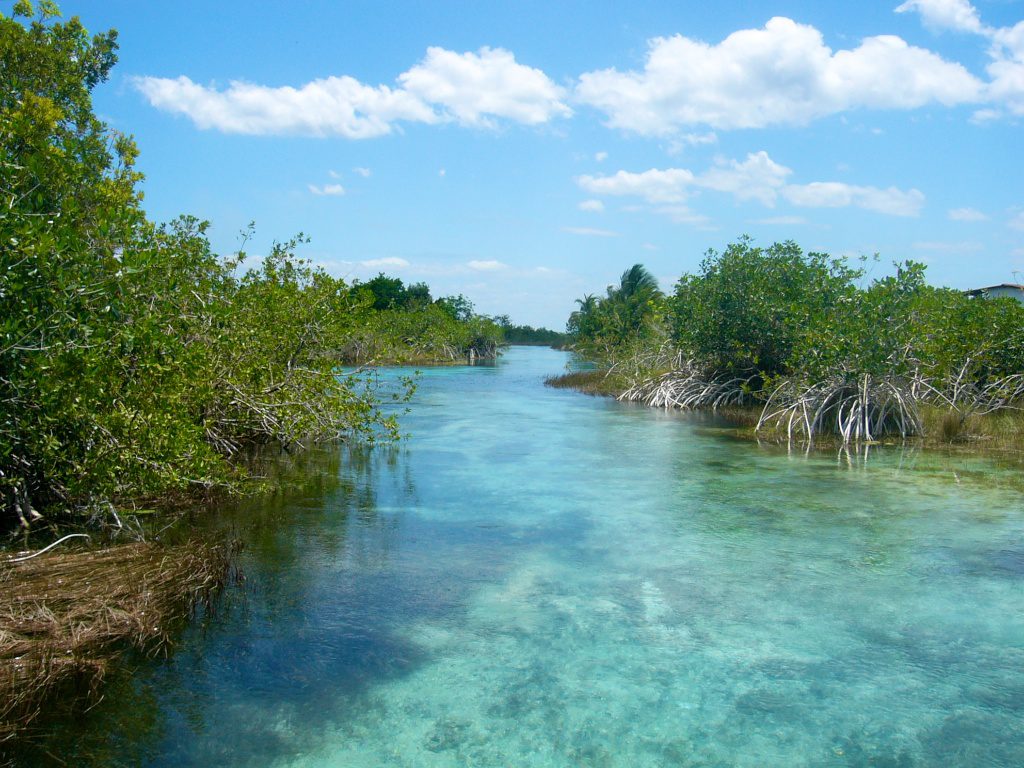 Next to the lagoon of seven colors is the oldest village of Quintana Roo, which was defended through a fortification of pirates (Fort San Felipe) and attacks by the Mayans themselves defending their lands in the times of colonization. Today the fort next to the lagoon is one of the attractions of the so-called magical villages of Mexico. One more location for your audiovisual projects!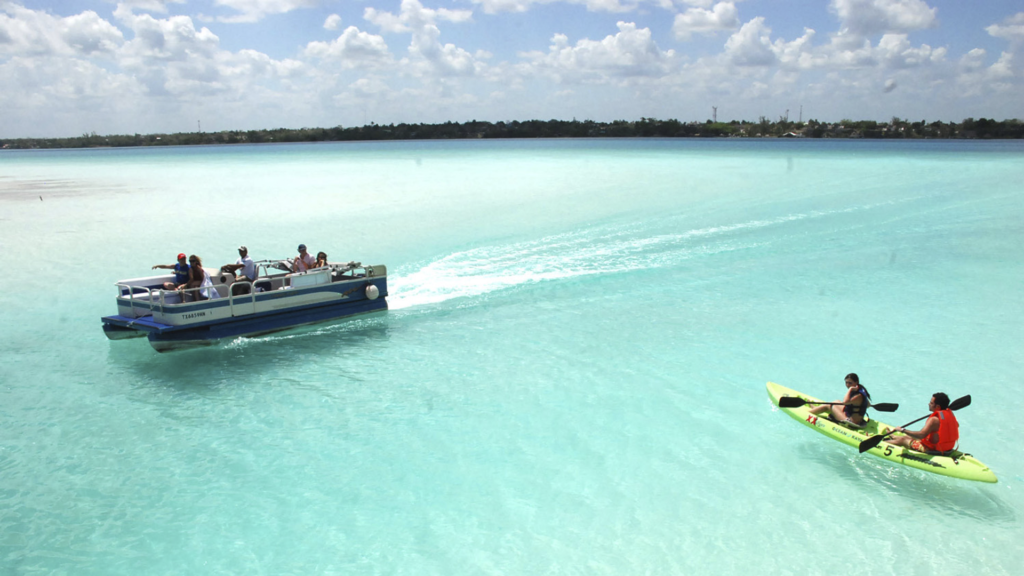 Holbox island
This is a beautiful island north of Quintana Roo, bordered by mangroves and surrounded by a jasper sea. On this island you can swim with whale sharks and watch flamencos in freedom (in season), walk on sandbanks in the middle of the sea, as well swim in the sea and see the bioluminescence at night.
If you are looking for something special for your night productions, this phenomenon can give you the image you are looking for in your more technical photographic shooting.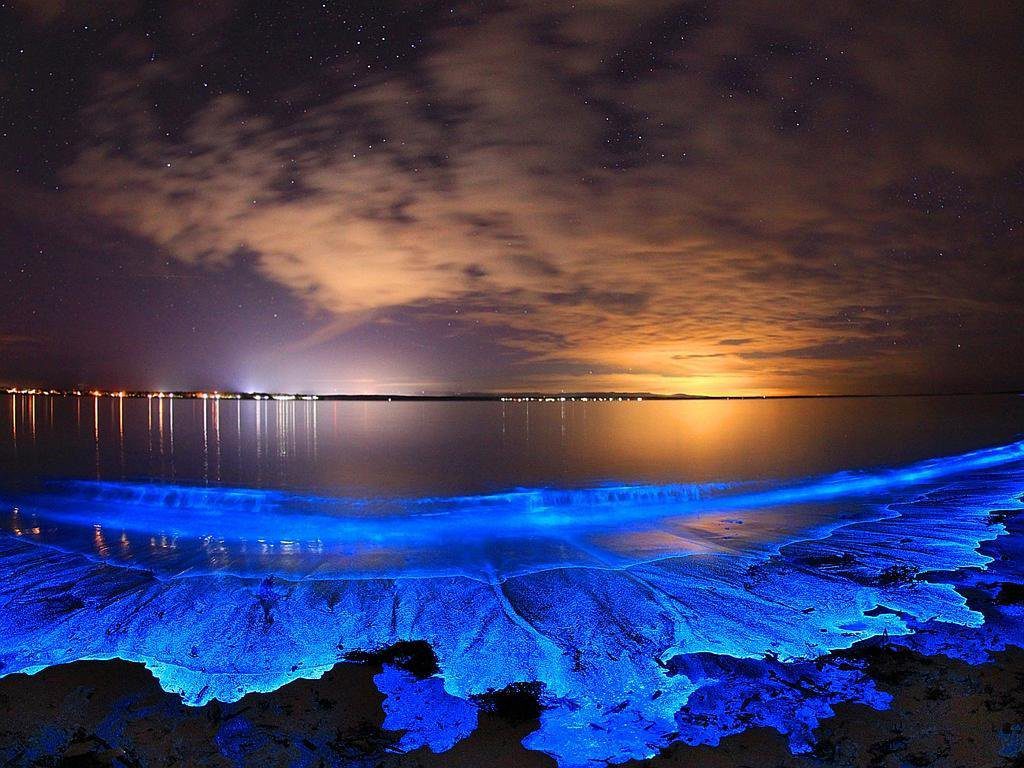 Xcacel beach
Due to its privileged location in front of the Mesoamerican Barrier Reef, this beach is a sanctuary with more than 100 species of fish, besides being the main nesting site of 2 species of turtle, reason why it was declared Natural Protected Reserve.
The Xcacel beach is one of the most beautiful places in the Riviera Maya with more than 2 kilometers of soft white sand beach bathed by turquoise and crystalline waters presenting an unparalleled opportunity for contact with the best of nature.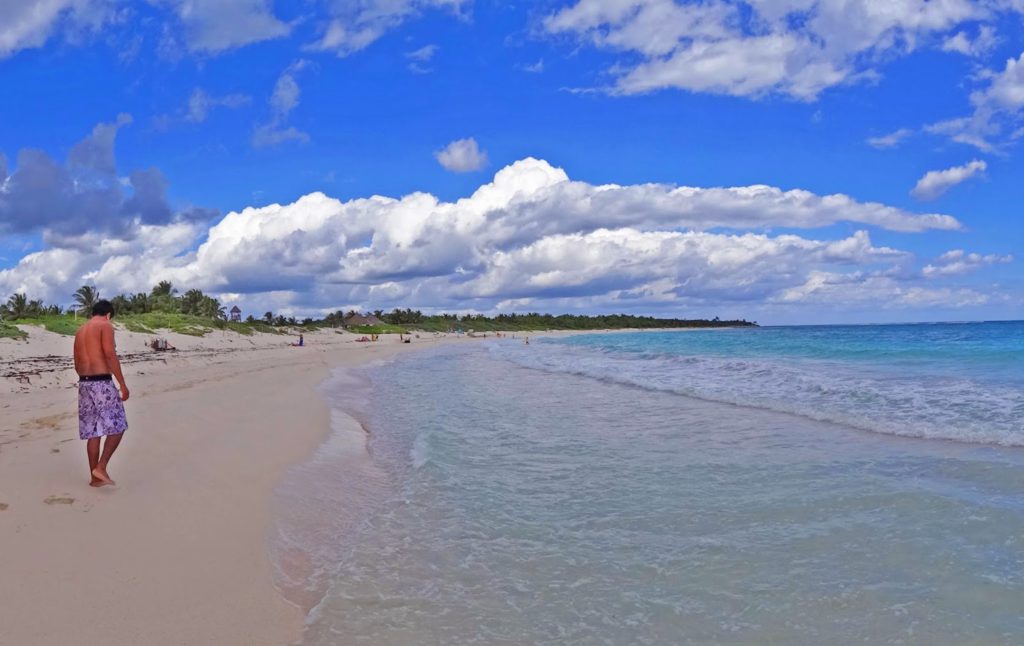 In the same area lies Xcacelito, a small but beautiful open-air sinkhole with a controlled access in which you can refresh yourself. If bathing in the sea or do some snorkeling is not your thing you can enjoy the shade and peace that the mangroves offers.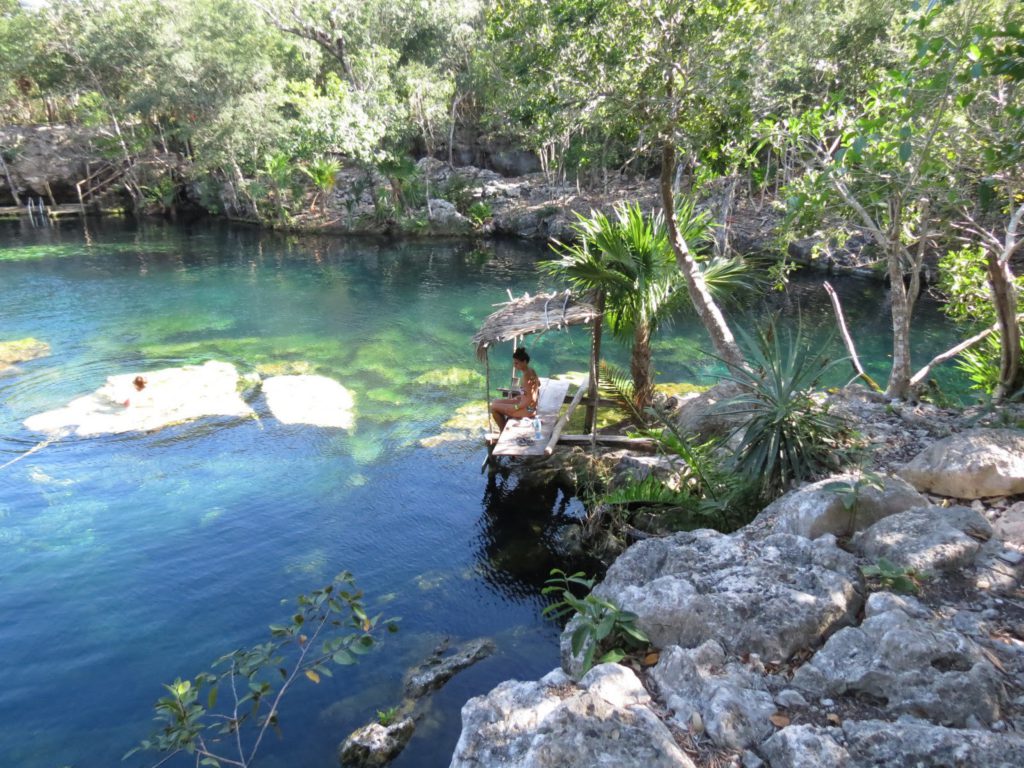 The Sian Ka'an reservation
The Sian Ka'an Reserve is a protected natural space located on the Caribbean coast of the state of Quintana Roo. It occupies an area of 528.147 hectares and was declared a World Heritage Site by Unesco in 1987. Its main characteristics are the plain of its relief and its surface, constituted mainly by limestone, that prevents the formation of superficial currents of water and favors the forming of sinkholes.
Here you can explore the canals between the mangroves, visit Mayan archeological sites with pyramids, swim in the lagoons and the sink holes. The whole protected area occupies more than half a million hectares with also areas of sea, beaches and reefs. A multitude of locations for your next audiovisual project in the middle of the jungle.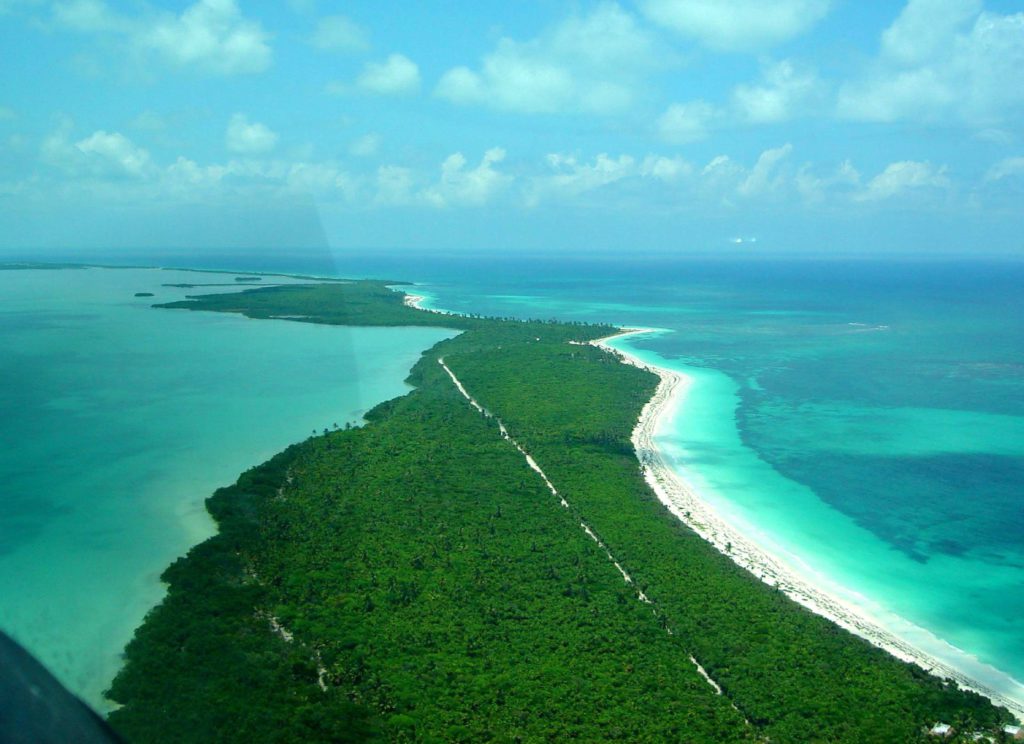 An old ruined city – Cobá
Cobá is an ancient Mayan city. It was important between the years 200 to 800 and reached up to some 50,000 inhabitants, rivaling even with Chichen Itza. Despite being suffocating in summer, it is surrounded by lakes and water that allowed its expansion and survival in that time.
This ancient Mayan city, now in ruins, was lost in the jungle. Before reaching the different parts of the complex, you must follow paths through the jungle. The total area of the complex is about 70 square kilometers and it counts 45 roads, so there is a lot to walk between monuments and small pyramids.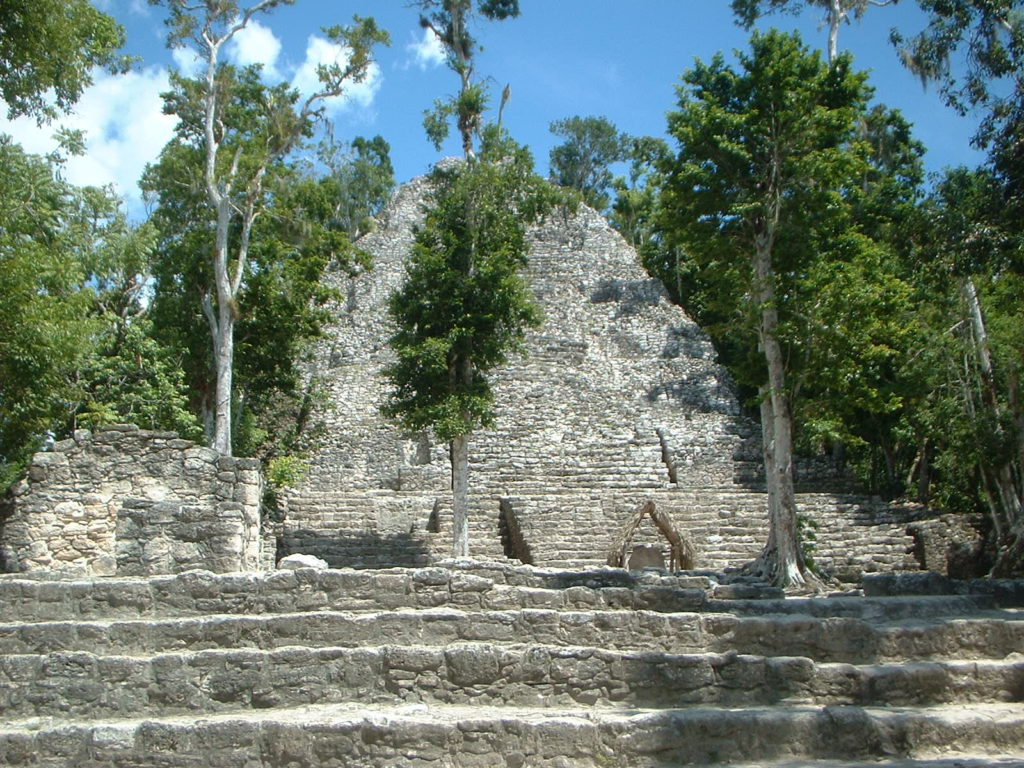 The giant Mayan Pyramid – Nohoch Mul
A pyramid with the looks of a giant ladder. And yes, as such, may it be the worst staircase of your life to climb, but with one of the most fantastic views on top. After all, it is not something of every day to reach the top of the highest pyramid of the entire Yucatan peninsula (42 meters high) in the middle of the jungle.
You have to climb carefully, using a rope if you are not very practical, and do it slowly, in order not to lose your balance. The end result is that you reach the top of a pyramid that looks towards the jungle from a more than respectable height, a "lookout", built in a place that even today astonish us because of its location and size.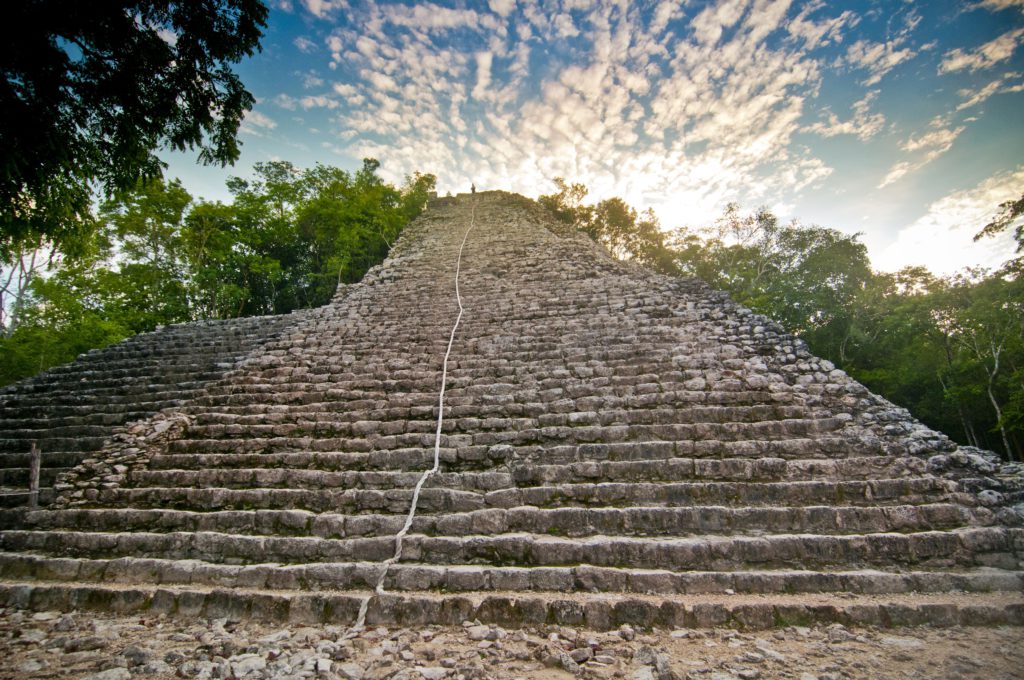 Laguna Kann Luum
In the Siaan Ka'an Reserve lies the lagoon of Kann Luum (whose meaning in Maya is Tierra Amarilla). After follwing a path surrounded by mangroves we arrive at the giant pier in the beautiful lagoon. In the middle of the lagoon is a sinkhole of 25 meters in diameter and 85 meters deep. The lagoon is surrounded by an abundant jungle that protects this tranquil little piece of paradise, a location with two very different faces to perform in a single scenario very different sequences.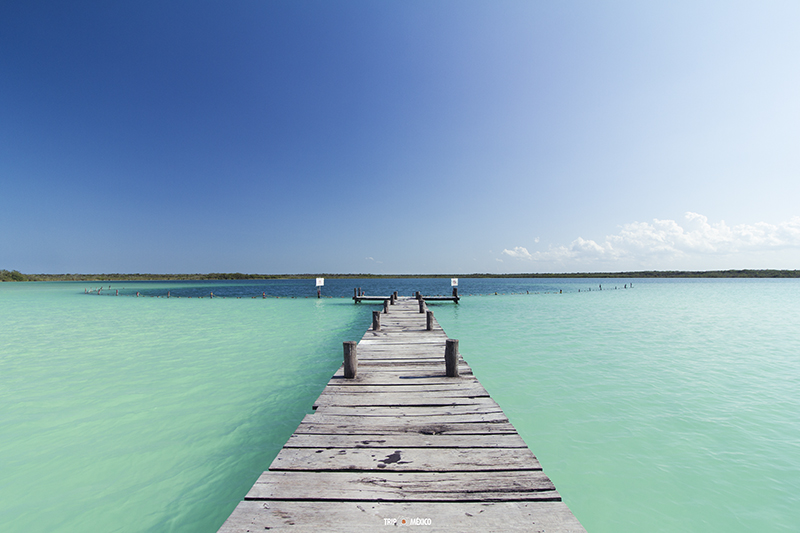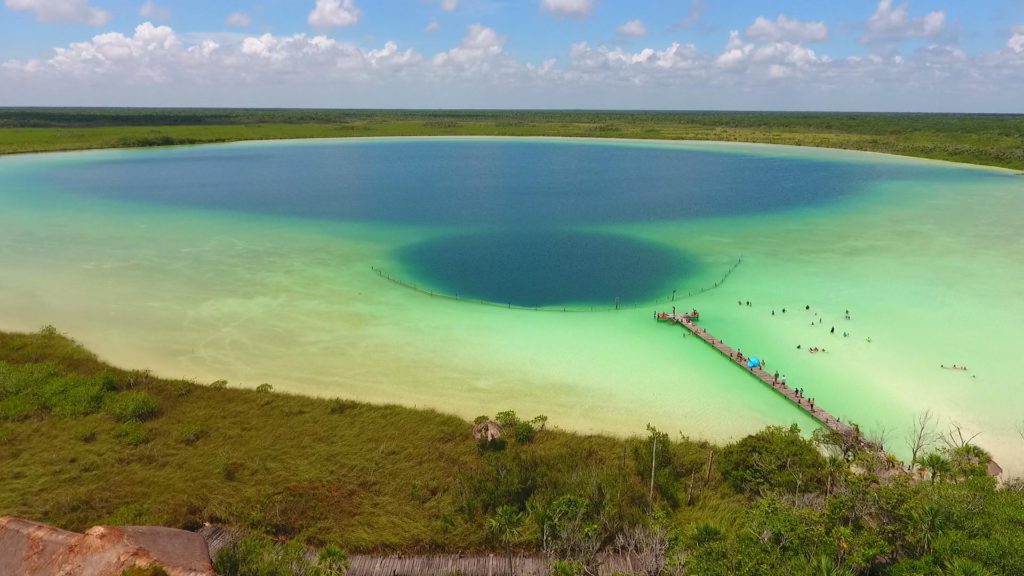 IF YOU LIKED THIS COMPILATION OF LOCATIONS OF Mexico AND YOU WANT TO KNOW MORE ABOUT REMOTE DESTINATIONS LIKE THESE FOR YOUR AUDIOVISUAL PRODUCTIONS OR PHOTOGRAPHIC SHOOTINGS, CONTACT US NOW.