Rhythm, color, history, nature, miscegenation … Brazil is much more than beaches and wild dances. Exuberance is the attribute that best describes a country like Brazil, thanks to its immense jungles, the festive tradition of its cities and the beauty of its beaches. If you want to soak up the exotic air of the country, we here recommend some of the most representative places of the Brazilian culture and nature.
Brazil has a coastal length of 7,491 kilometers, but if we add its outlets, bays and inlets, the distance to travel along the Atlantic is more than 9,000 kilometers. We will also come across a multitude of Natural Parks, rivers and spectacular plains that you can use in your next audiovisual project.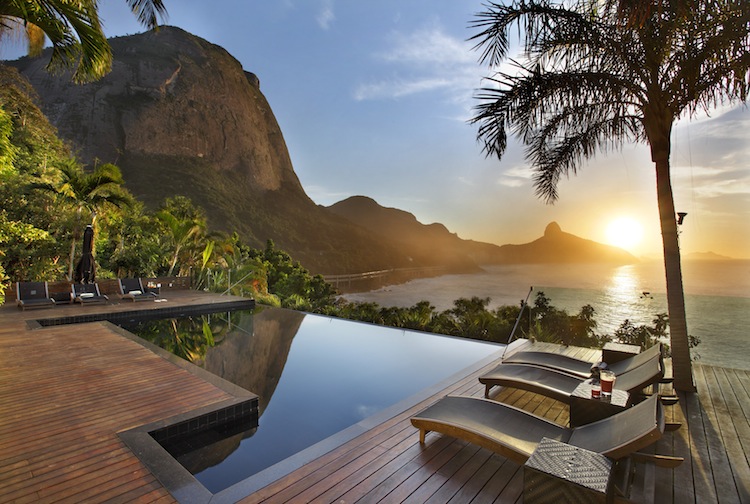 If you are thinking about an audiovisual project and you want to do it in this area, we invite you to know a little more about our member in Rio de Janeiro, South Side, who has already worked for companies such as CNN, Adidas, Chevrolet, Samsung or Fujitsu. Discover South Side and the locations they can offer in Rio de Janeiro through its portfolio.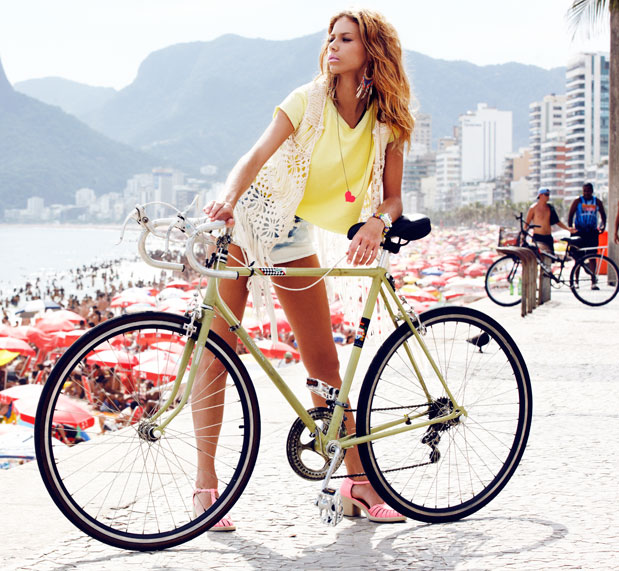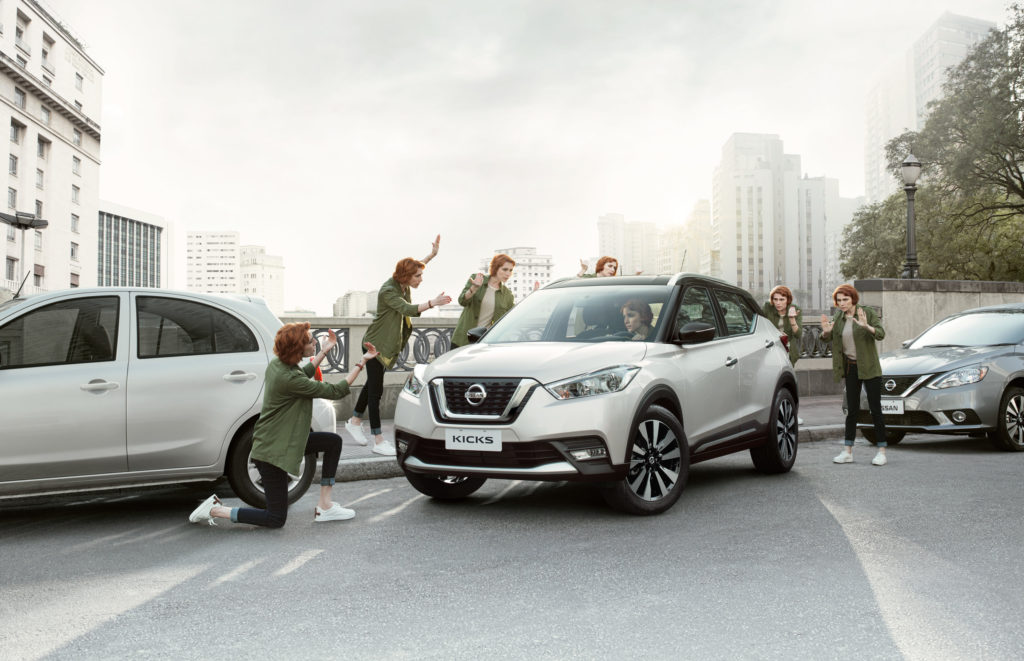 Rio de Janeiro
Along with its idyllic landscapes, Rio de Janeiro stands out for its famous beaches, such as Ipanema and Copacabana, its cultural life and its extensive offer of bars and restaurants. It is also known for being the location of natural wonders such as the Corcovado and the Pan de Azúcar, spectacular viewpoints that offer you the best views in your photographic shooting or audiovisual production.
The hill of Corcovado measures 713 meters, on its top we see the 30-meter-high sculpture of Christ the Redeemer. You can reach it by road or by taking a train. For its part, the 396-meter peak called El Pan de Azúcar is located at the mouth of the Guanabara Bay and allows you to contemplate wonderful panoramic views of the Atlantic Ocean and the nearby city.
Olinda
This captivating city is surrounded by seven hills and has the best preserved colonial historical center of Brazil, known for its colorful buildings and narrow stone streets.
Olinda was declared a Historical and Cultural Heritage of Humanity and has a wide cultural and gastronomic offer that you can use in your audiovisual project.
The Iguazu waterfalls
Where the river meets a natural fracture of the rocky soil in a relatively flat territory, one of the most impressive natural spectacles in the world is produced, the Iguazu Falls. For a few years they have been listed as one of the seven natural wonders of the world. Here you will find all the possible perspectives to locate your audiovisual production or photographic shooting surrounded by water.
On the Brazilian side you have a panoramic view of the falls, from the Argentine side you explore and experience the falls through paths alongside the river, lookouts and footbridges that require long walks, including one that brings you near the tallest fall, the imposing Garganta del Diablo.
The Chapada Diamantina National Park
A landscape famous for its curious rock formations, its mountains, caverns, canyons, waterfalls, valleys … of great scenic beauty. In this region there are also numerous surprises in the form of caverns and underground pools.
Some of these natural pools are flooded with crystal clear waters that allow you to see into the depth with total ease. El Pozo Azul is one of the best examples, due to its beauty and the peculiarity that swimming in its transparent waters, gives the sensation of being "levitating". A unique location for your most natural and mystical audiovisual project.
The National Park Two Lençóis Maranhenses
On the north shore of Brazil, in the state of Maranhão, is the Lençóis Maranhenses National Park located. It is an area of about 1500 km2 of white dunes and blue lagoons that, without a doubt, is one of the most incredible places in Brazil. Here you can alternate many scenes of your audiovisual production or photographic shooting.
It is not exactly a desert, but dunes or a gigantic dune field, with the curiosity that once a year it is flooded by rains that form transparent water lagoons among the sand, a unique phenomenon in the world.
The Pantanal marshland
Here we meet another incredible natural spectacle in Brazil. In the Pantanal, an alluvial plain in the central west of the country, the rivers flood each year thousands of square kilometers. After the rainy season, between the months of October to March, the plain slowly begin to drain, leaving spectacular prints that you can portray in your audiovisual project.
The Chapada dos Veadeiros National Park
In the Chapada dos Veadeiros National Park, in the Brazilian state of Goiás, we find a rocky landscape called "Valle de la Luna". Here the rock formations are eroded in a very curious way by the transparent waters of the Sao Miguel River.
Walking through this place, between cavities modeled by water in curves and whimsical shapes, is one of the great attractions of this region. An ideal place for a photographic shooting or futuristic audiovisual production.
The Da Prata River
Fast flowing rivers, crossing a calcareous bed in a warm climate, with hyper crystalline waters and colorful fish, are not a formula that abounds in nature.
Rio da Prata is such a river with transparent waters where this sensation of levitating occurs, but in the open sky, ideal for your audiovisual project.
BEACHES
Arraial do Cabo
This city lies in the coastal center of the country, in the state of Rio de Janeiro, in a natural environment not yet as widespread as other Brazilian points. Its coastal landscape, in addition to its beauty, stands out for being the point where the most exotic orchids of the world grow.
Fernando de Noronha
This most paradisiacal and idyllic environment is found on one of the most remote islands of Brazil, Fernando de Noronha. It is part of an archipelago of volcanic origin that belongs to the state of Pernanbuco, and which is preserved without urbanization since it is a protected reserve.
Morro de Sao Paulo
If we look for towns where houses look out to the sea, with the beach just outside the door, the ideal place is Morro de Sao Paulo. This village is a tropical paradise: environment of great natural beauty, coconut trees, beaches with calm bays…
Porto de Galinhas
Its a small town, in a coastal environment where reefs protect a beach of 3 kilometers long. Between the coral reefs are real crystalline ponds where many colored fish live in shelter.
Ilha Grande
Located in a bay, in calm Atlantic waters. Combined with its exuberant nature, we find on Ilha Grande one of the most important and spectacular coastal paradises of Brazil.
IF YOU LIKED THIS COMPILATION OF LOCATIONS OF Brazil AND YOU WANT TO KNOW MORE ABOUT REMOTE DESTINATIONS LIKE THESE FOR YOUR AUDIOVISUAL PRODUCTIONS OR PHOTOGRAPHIC SHOOTINGS, CONTACT US NOW.
Photographic sources: