Because we are close to the Christmas holidays, we want to present you today a selection of the best Christmas locations around the world.
Decoration, lights, markets and a 100% Christmas atmosphere is guaranteed in all these towns and cities. You will get an unforgettable image for your most intimate photographic shooting or audiovisual production.
Rovaniemi, Lapland, Finlandia
In Rovaniemi, Lapland, just north of the Arctic Circle, where the Christmas headquarters are located, we find the official home of Santa Claus. What better Christmas location than the very house of Santa Claus and his toy store for your next audiovisual project.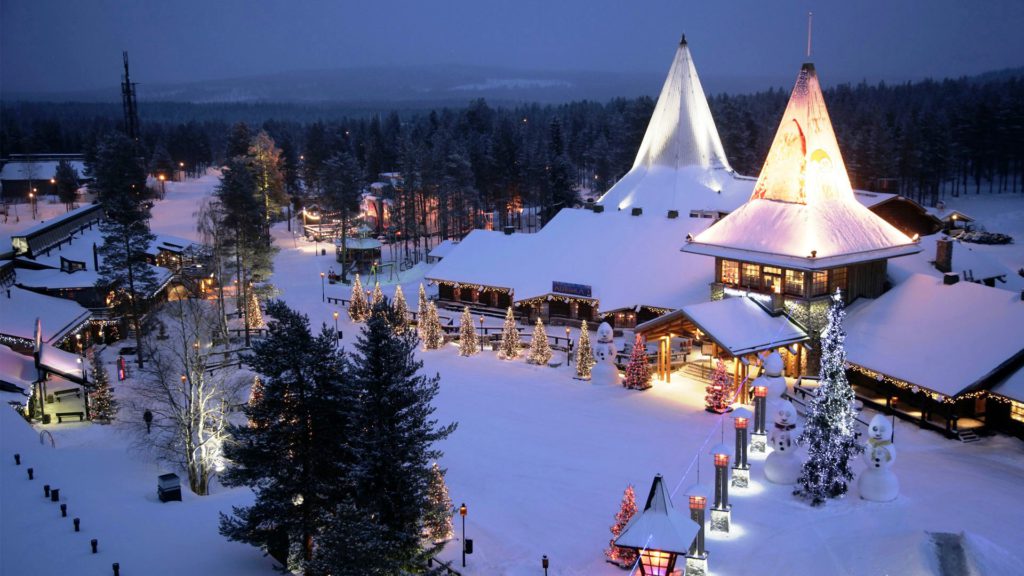 Here, children make gingerbread cookies with Mrs. Claus, in elf school, or participate in a calligraphy class and write their Christmas gift lists with a traditional pen.
Other attractions in the area include the Ranua Zoo, home to polar bears and moose, the Sirmakki reindeer farm, where visitors can take part in a sleigh safari carried by reindeer and the Arktikum, a scientific centre where the mystery of the northern lights is revealed.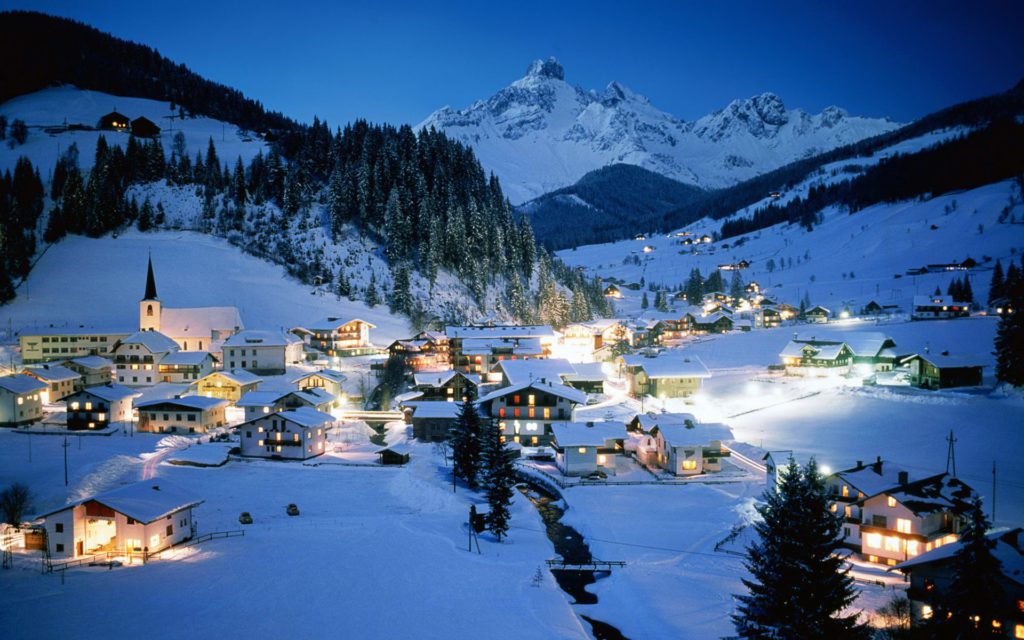 New York, USA
The Rockefeller Center is the centre of New York's Christmas. Its famous ice rink is 77 years old, the decorated tree is a tradition of 80 years already. Across the street, Radio City offers the annual Christmas Spectacular show, starring the Rockettes.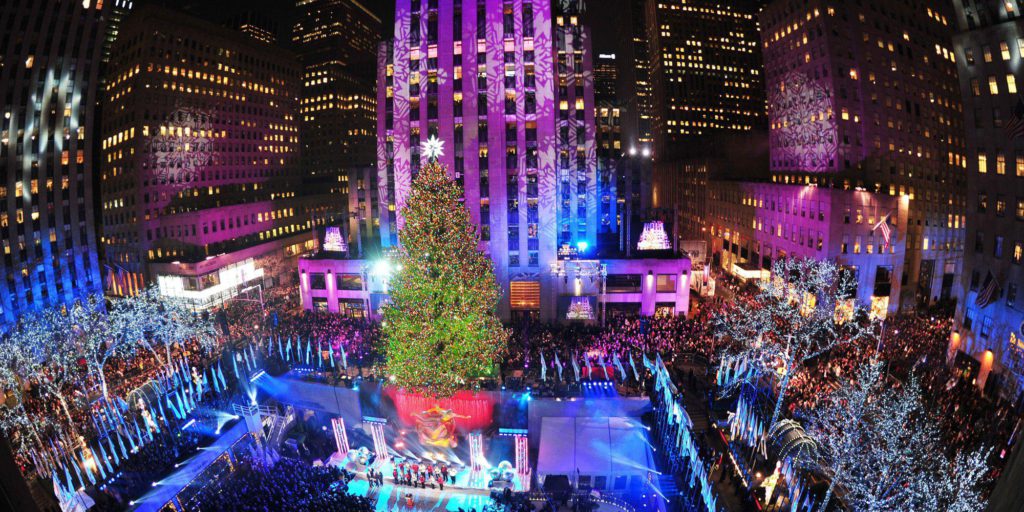 In the southwestern corner of Central Park, Columbus Circle houses more than 100 vendors offering clothing, gifts, snacks and beverages at the Holiday Market. New York at Christmas has been the scene of a multitude of advertisements and films, are you going to miss the opportunity to make it appear in your photographic shooting or audiovisual production?
Central Park has two lagoons where you can skate and it offers carriage tours. The most important names in fashion and shopping centres join the festivities, arranging impressive Christmas showcases.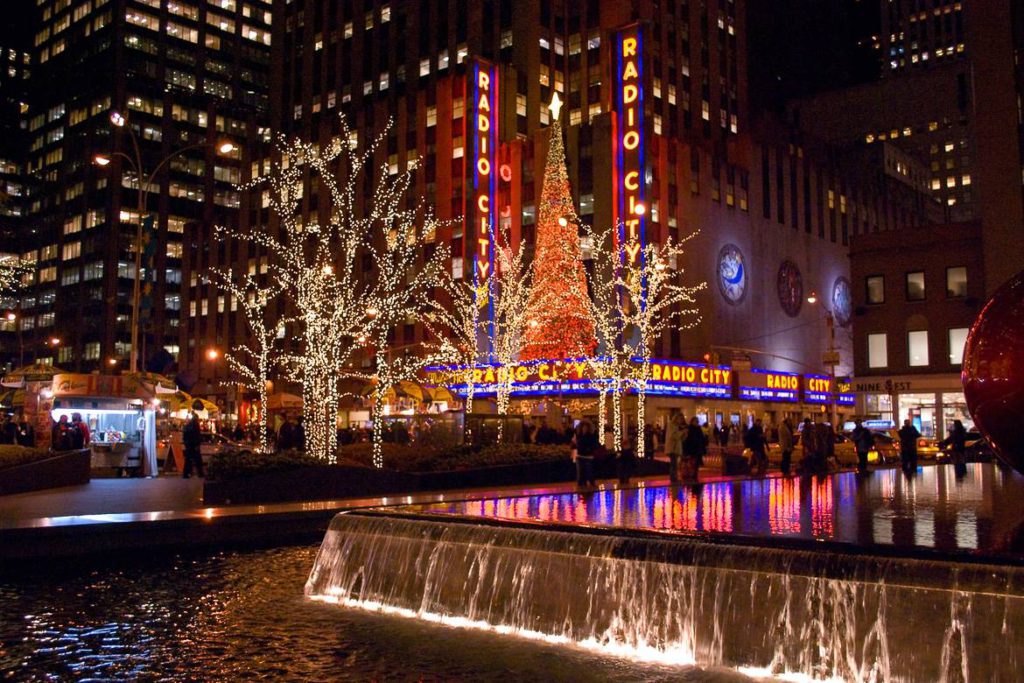 Nuremberg, Germany
The Christmas market in Nuremberg is a German institution that attracts more than two million visitors each year. Among the highlights we can mention a giant Chicago wooden Wheel (a roller-skate rink), an old carousel and a steam train.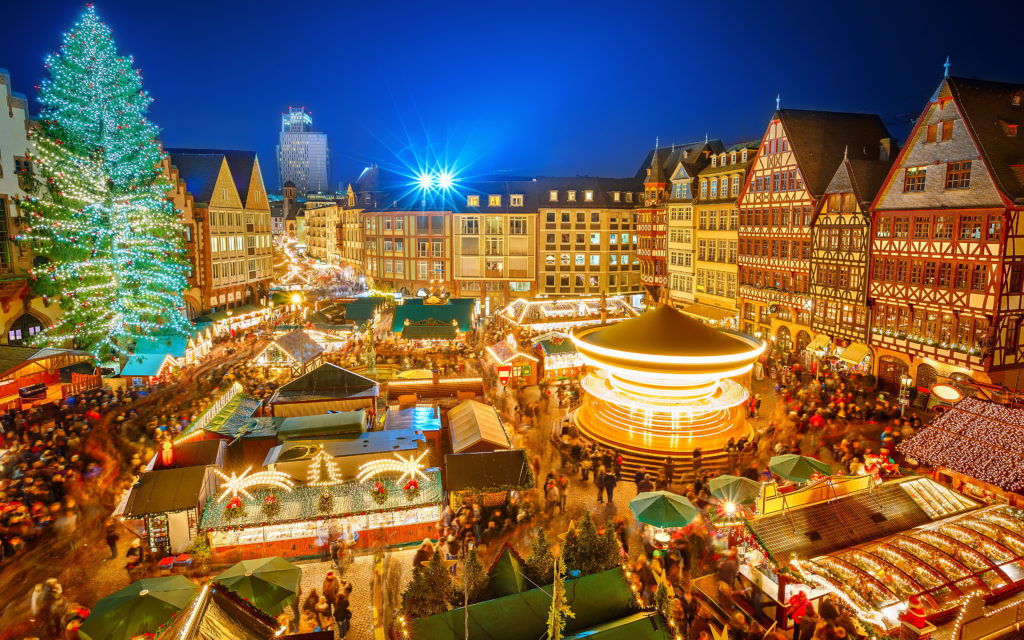 The Christmas market in Nuremberg is very committed to ensuring that only handmade traditional toys and Christmas items are sold. Here you will not find plastic garlands produced in mass. An authentic location for your audiovisual production.
The 200 select sellers of the market also prepare fantastic exhibitions while competing for the prize for the best designed stand. Adults can enjoy the flavored Nuremberg ginger, and cups of mulled wine. For children, there is the Toy Museum, while the German Railway Museum is a success for everyone.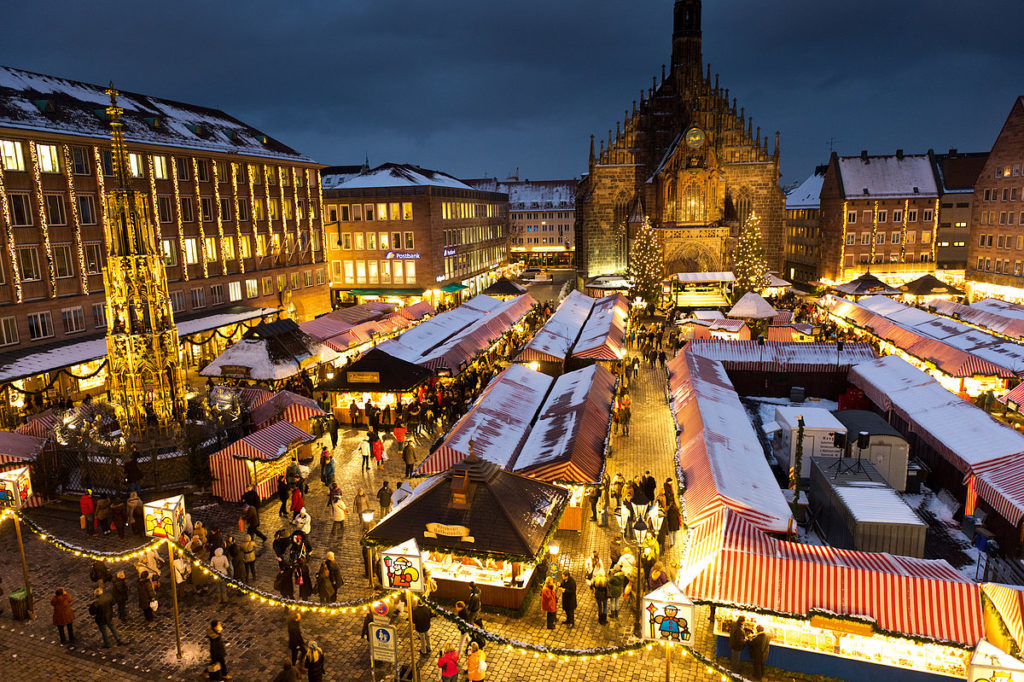 Quebec City, Canada
If you are the type of person who likes to celebrate Christmas around a tree made of recycled metal sheets, with lights that work thanks to the pedaling of nearby cyclists, Quebec is the city where you should go. An alternative Christmas location for your more original photographic shooting or audiovisual production.
A paradise for friends of the environment, and fans abroad, the city has a large selection of activities, and offers Christmas programs for all tastes. From enjoying an evening by candlelight with stories of Charles Dickens, remembering the Christmas traditions of yesteryear to the visit to an exhibition of births from around the world.
Lovers of sausages and toasted chestnuts can find their preferences in the German Christmas market. The nearby Sentier des Caps de Charlevoix offers trekking for the whole family, tours with special snow shoes and the option to ski, while lovers of speed can go out on a Nord Expe motor-sled.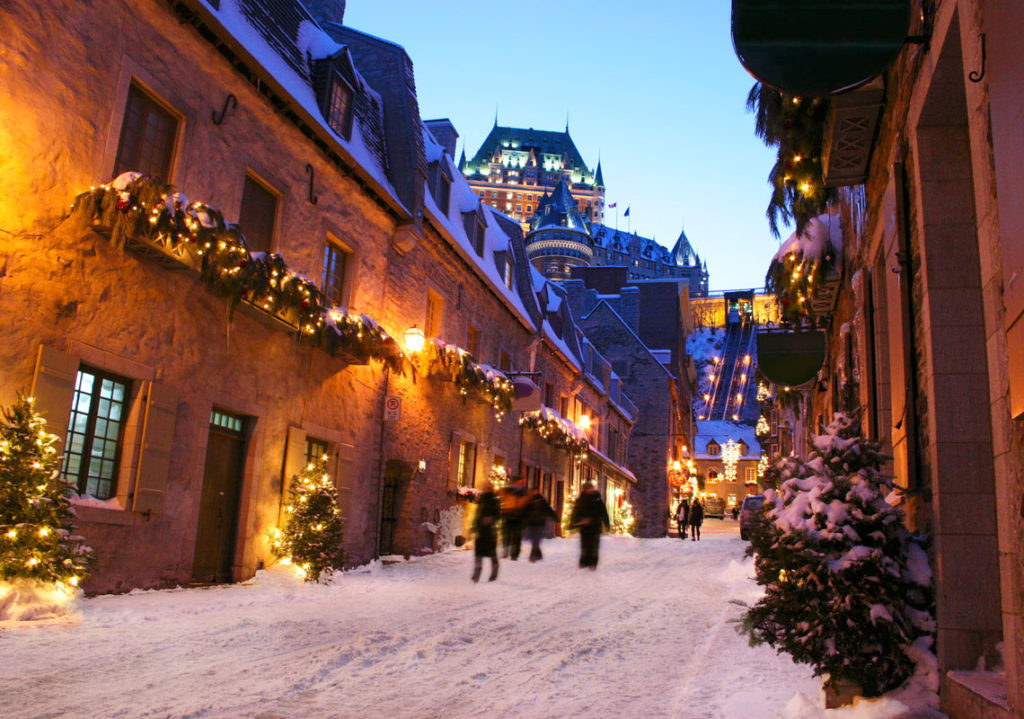 Reykjavik, Iceland
Iceland has some peculiarities regarding Christmas celebrations. Among them the 13 "Yuletide Lads" (disheveled Santas) who bring gifts to children who behave well, during the 13 nights that precede Christmas.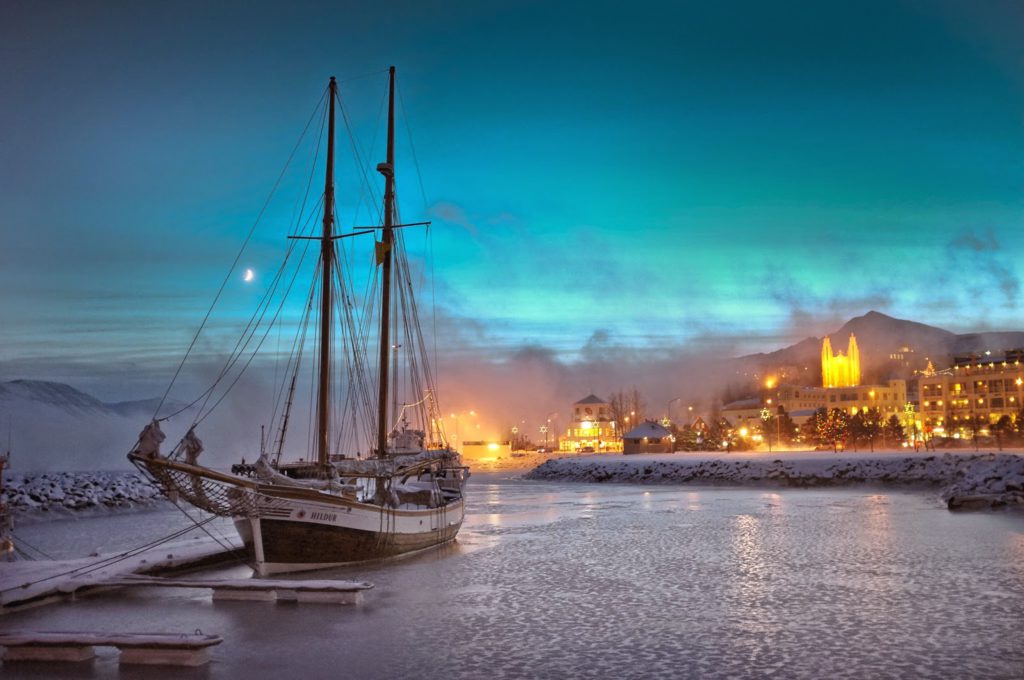 Rows of small and beautiful stalls make up the Christmas market of Yule in Ingolstorg. Here, visitors can choose colorful Christmas gifts, decorations and treats. The purchase options are different every day, as some artisans and designers put their posts together for just one day. A location that changes day by day for a very different photographic shooting or audiovisual production.
When shining on a snow-covered city, the northern- and the Christmas lights only contribute to the festive feeling of Reykjavik.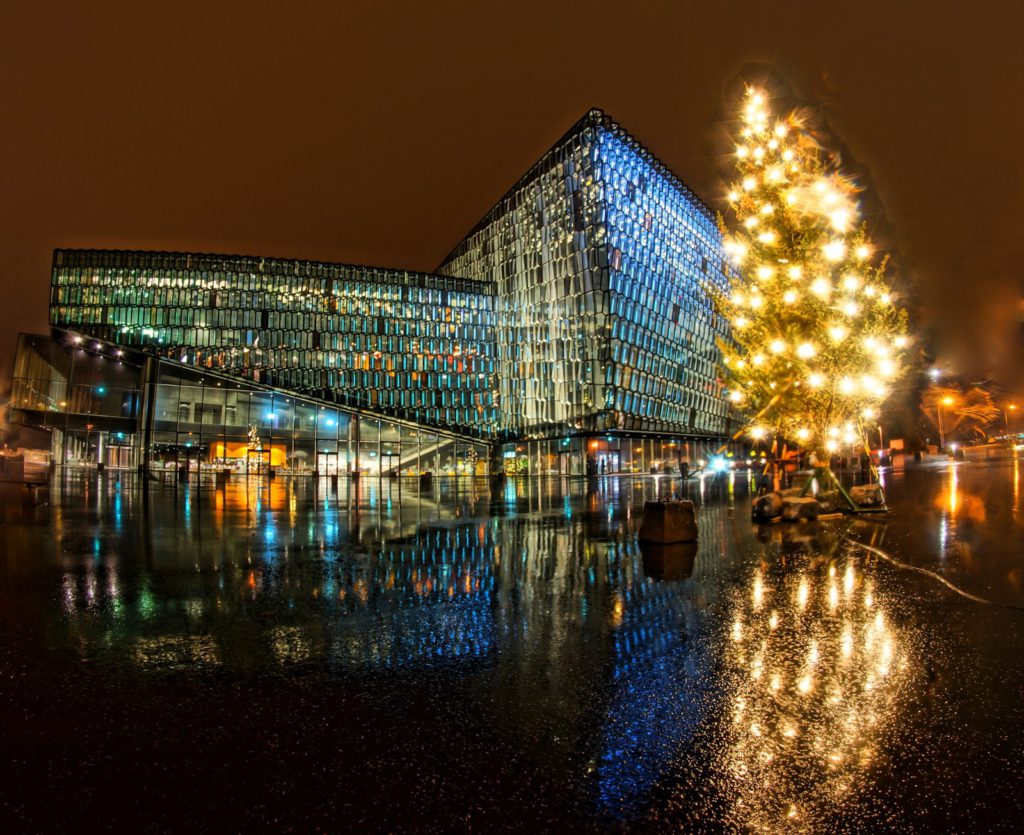 San Miguel de Allende, Mexico
Piñatas, inns and punch summarize the festivities in this colorful Mexican city, where Christmas is both a solemn as a festive affair.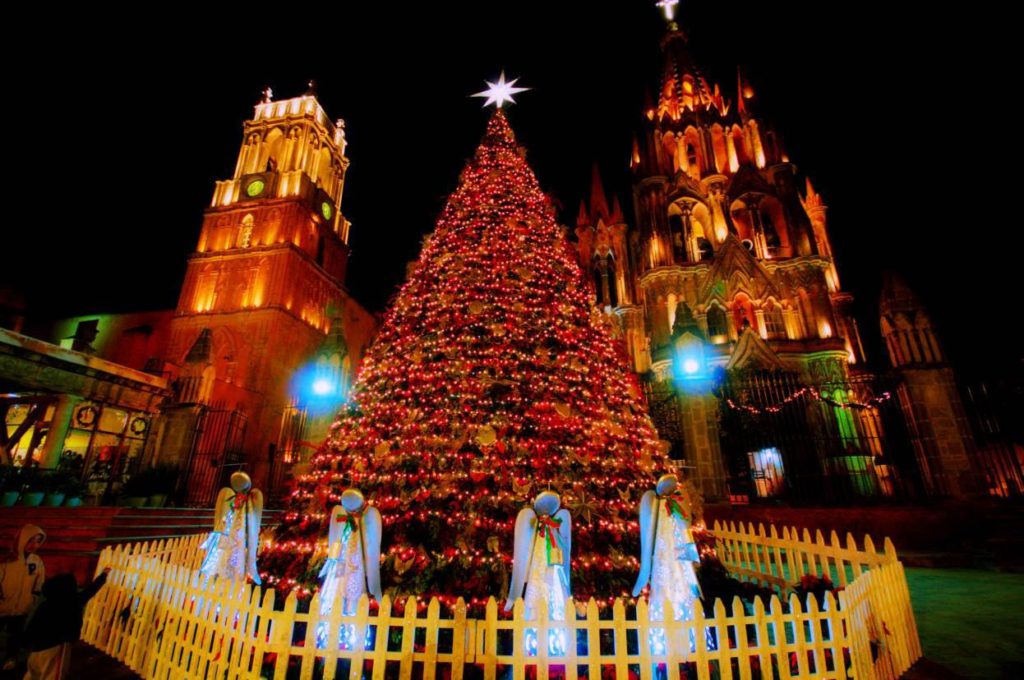 In the days leading up to December 24, you will probably meet Mary and Joseph strolling through the streets, while the locals make pilgrimages from house to house, singing to "ask for an inn" as they represent the trip to Bethlehem. Here the heat is the protagonist of Christmas, very different from the rest of the locations. Another original option for your photographic shooting or audiovisual project.
The piñatas and the punch crown a long evening of pilgrimages around this cobblestone city, designated a World Heritage Site by UNESCO, for its wealthy decorated, grandiose churches and well-preserved architecture, replete with an Old World charm.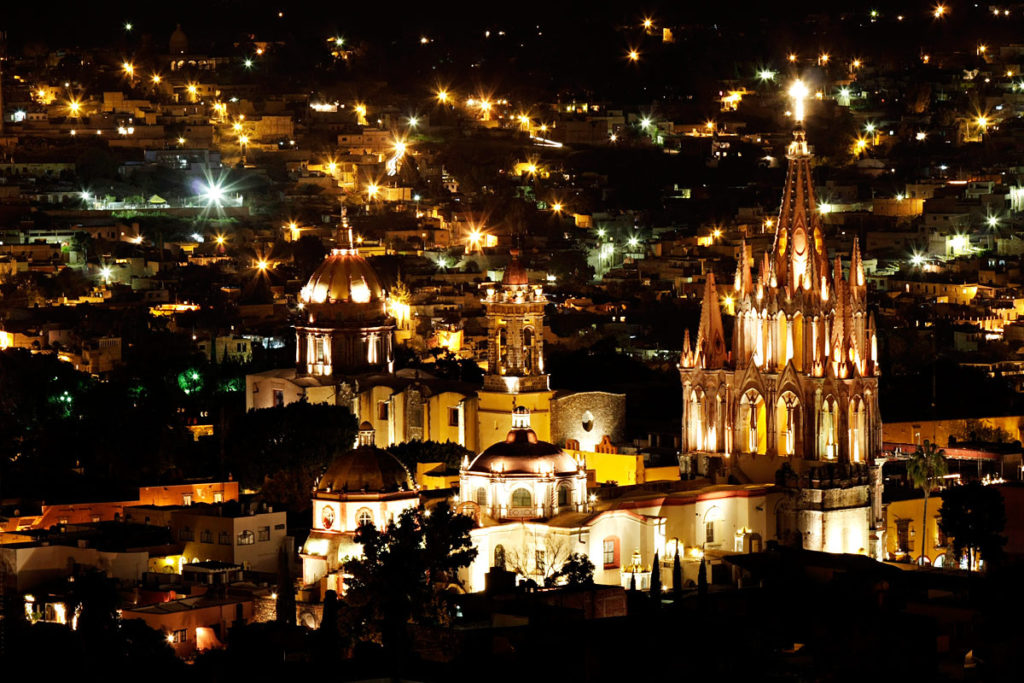 Santa Claus, Indiana, USA
Christmas is a year-round event in this town of less than 3,000 inhabitants. Santa Claus, in Indiana, receives hundreds of letters a year from children who are trying to contact Santa Claus himself. A group of volunteers, called Santa's Elves (Elves of Santa), was formed in the mid-1930s to answer each of the letters.
The Land of Lights exhibition is a 1.2-mile (1.9 kilometre) tour around the Lake Rudolph Campground & RV Resort. Among various Christmas themed events, the Christmas Lake Golf Course offers wine tastings on December 14 and Santa is hosting a buffet dinner at the country hotel on all fridays that precede Christmas. With this name, it could not be otherwise … the epicentre of Christmas in the United States is an unique location for the audiovisual project you have in mind.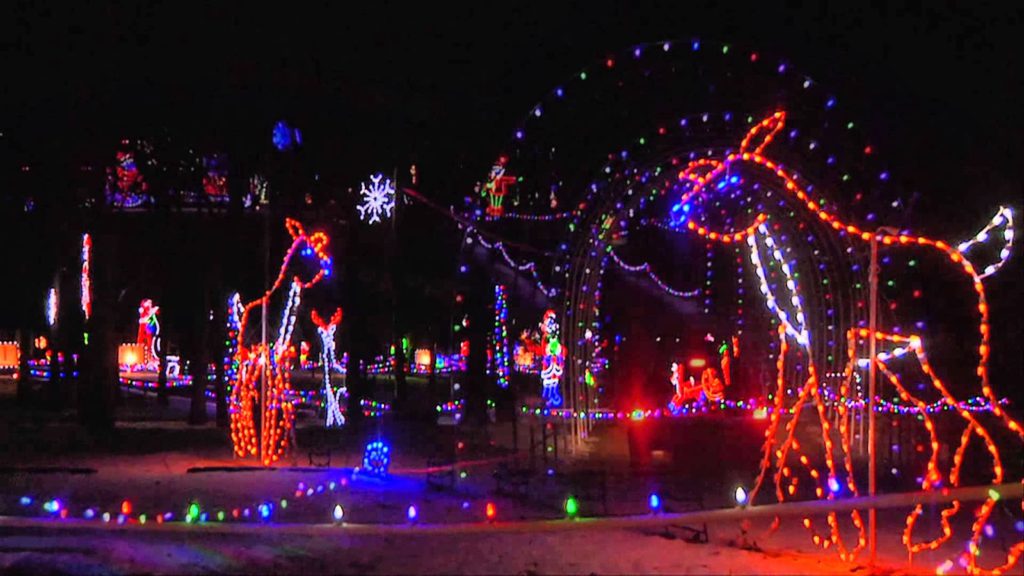 Alsace, France
It does not matter if you are in a small Alsatian village like Kaysersberg, in a dreamed neighbourhood of Colmar, or in a major city like Strasbourg. In any of them there are corners that seem taken from a story, with its houses and facades of interweaved architecture, with cobblestone streets that make you want to walk and walk and angles that are an authentic Christmas card.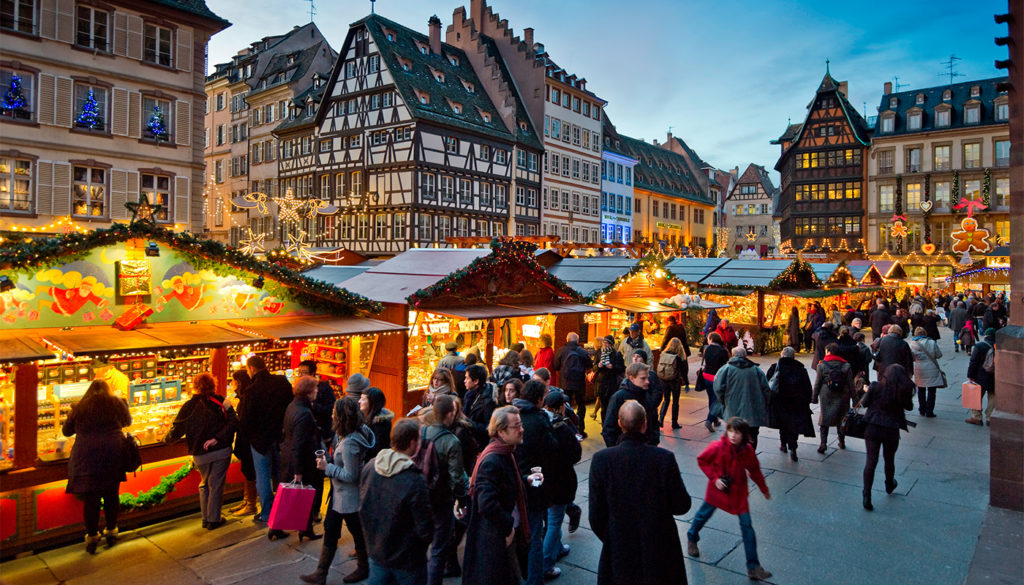 Christmas markets in each square, at the foot of monumental churches and cathedrals. There are animated flea markets where Christmas carols or Christmas music are heard in the background. There is a smell of local delicacies, hot wine, and there are Christmas products to buy, an authentic open-air Christmas fair combined with those beautiful Alsatian cities. In a region like Alsace and at this time of year, it will be difficult for you to choose in which town, market or street you want to locate your audiovisual production or photographic shooting.
Colmar is a must-see village at Christmas. In addition to having a history that dates back centuries BC, Colmar stands out for its beautiful architecture, the German Gothic. Get lost in the small streets of the historic centre, admire the picturesque canals that run through the city and visit La Maison des Têtes, a very particular building dating back to the 17th century.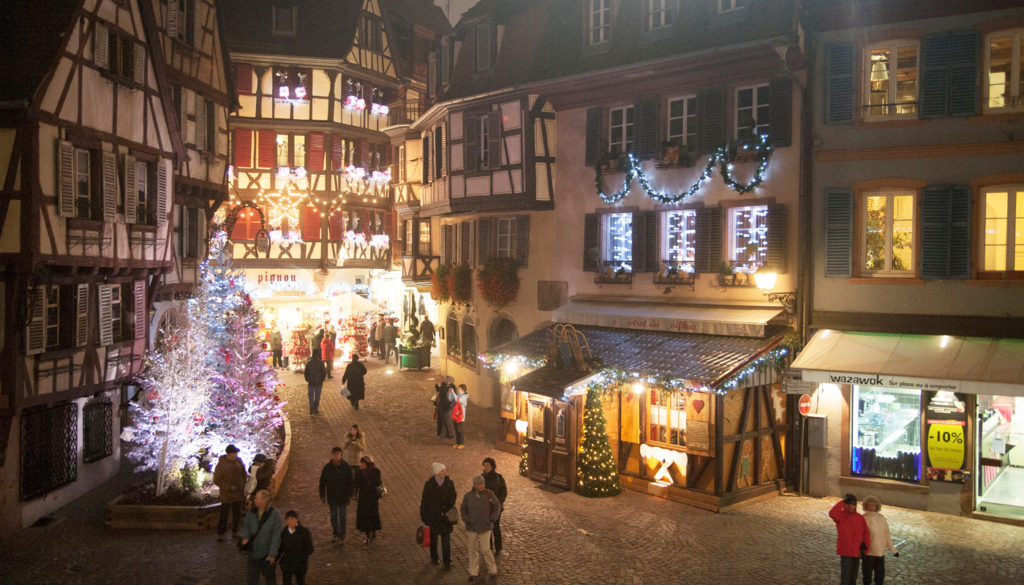 Hallstatt, Austria
Another of the most beautiful villages in Europe, an authentic mountain and Christmas postcard. A village next to a lake, surrounded by mountains. An idyllic beauty of a landscape and if you also find snow, it is unforgettable.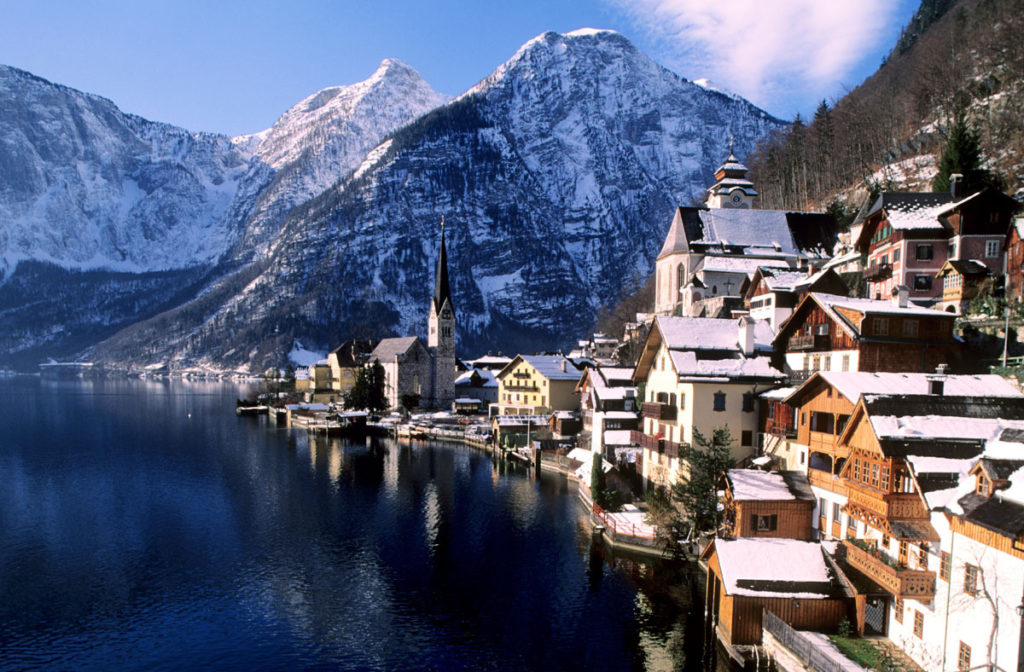 The mountain landscape, the mirrored lake, and the terraced houses are perfect, and as if that were not enough, even in the least graceful places, there hang bunches of flowers that make it perfect.
This is a spectacular location at any time of the year, but at Christmas it acquires a special halo, ideal for your photographic shooting or audiovisual production.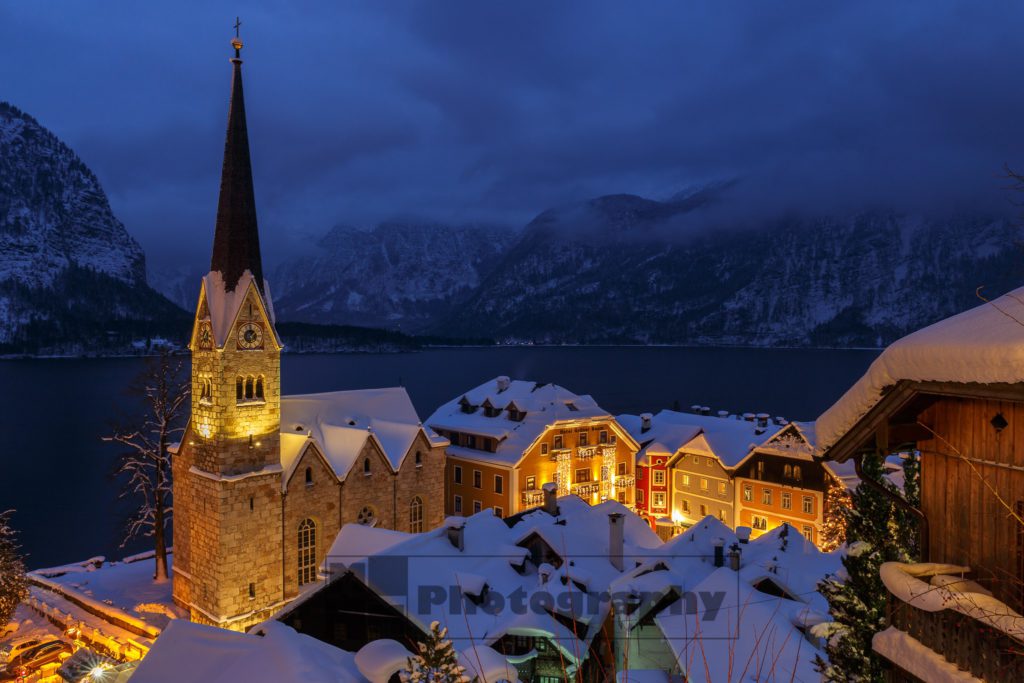 Valkenburg, The Netherlands
This small town is the Dutch centre of Christmas festivities. The Fluwelen Grot (Velvet Cave) in Valkenburg is transformed into a Christmas market and in Santa's residence, where visitors can see the gift room and the sleigh, carried by reindeer. You will not want to miss the delighted faces of the children in your audiovisual production.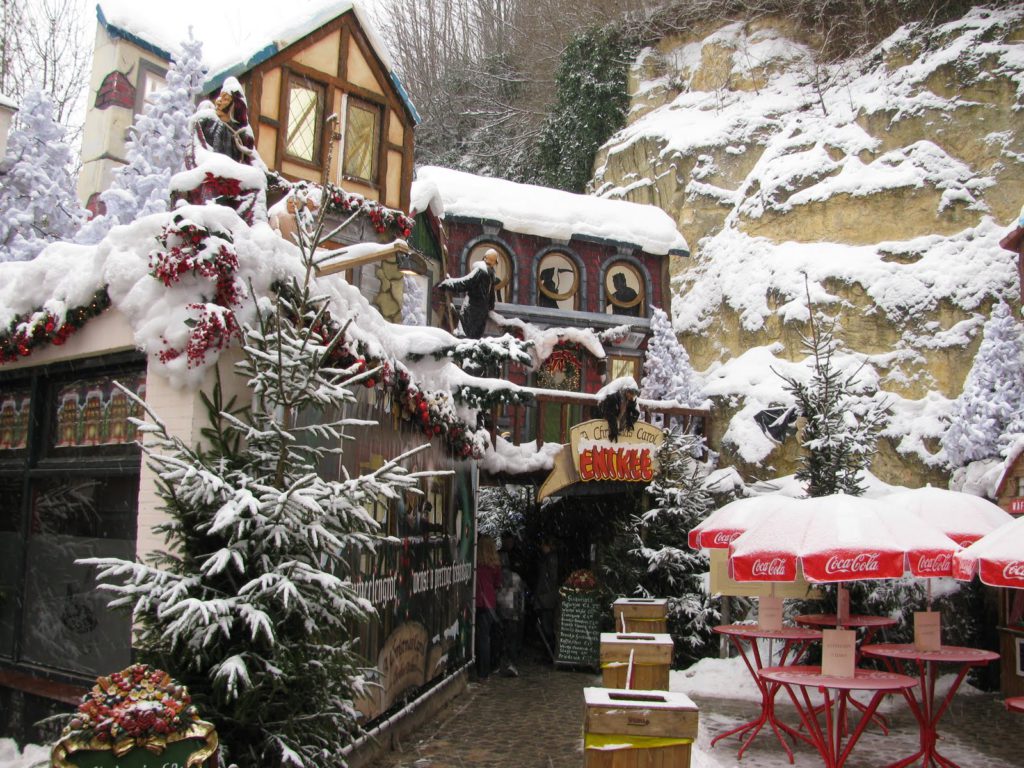 The cave houses sculptures and an 18th century chapel, as well as preserved murals dating back to Roman times. Marl rocks products and traditional Polish crafts are just some of the unique items found exclusively in the Christmas markets of Valkenburg.
To arrive at this time, what better option than to take an express Christmas train that regularly travels between Simpelveld and Valkenburg.
IF YOU LIKED THIS COMPILATION OF LOCATIONS around the world AND YOU WANT TO KNOW MORE ABOUT REMOTE DESTINATIONS LIKE THESE FOR YOUR AUDIOVISUAL PRODUCTIONS OR PHOTOGRAPHIC SHOOTINGS, CONTACT US NOW.
Photographic sources